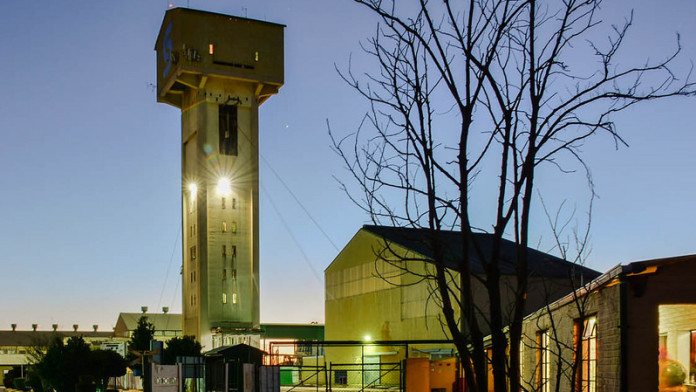 A DECLINE in the rand gold price and lower gold production dented Sibanye Gold's net operating profit for the March quarter, although its fortunes were revived to some extent by a strong showing from its platinum assets.
The company, which had shareholders approve the R28.7bn takeover of the US company, Stillwater Mining on April 25, posted a R967m net operating profit from its gold operations in the quarter. This compares unfavourably to the R2.5bn net operating profit it recorded in the March quarter of its 2016 financial year.
The rand gold price came in at R515,998 per kilogram in the March quarter – some 14% lower than the comparable period in 2016 following an appreciation in the rand against the dollar. The currency averaged R13,21 to the dollar in the quarter compared to R15.70 against the dollar a year ago. As a result, Sibanye's operating margin for the gold division fell to 18% from 38%.
Its gold mining performance was also affected by 955 kilograms (30,000 ounces) in lower production year-on-year attributed to the closure of Cooke 4, which had been loss-making; accidents at Beatrix; lower grade at Kloof, and a decline in throughput at its Driefontein mine. All-in sustaining costs consequently increased to R493,872/kg from R454,282/kg in the March quarter of the 2016 financial year.
"The continuous operational under-performance of Beatrix 4 shaft and the Cooke underground operations is currently under review," the company said in its published production report.
Goldman Sachs said in a morning report that Sibanye faced "challenges" in its gold division.
Rustenburg Platinum and Aquarius Platinum – assisted by an improvement in chrome and base metal revenues – helped the platinum division to a more than doubling in attributable operating profit to R243m from R114.4m in the December quarter. Sibanye accounted for Rustenburg Platinum from November 1.
Sibanye said there had been a real 12% reduction in Rustenburg Platinum's unit operating costs since taking control. Some R400m in synergies are expected to be extracted from Rustenburg Platinum and Aquarius Platinum by year-end, it said. The consolidation would come at a human cost, however. A Section 189 process, announced by Sibanye in January, was "ongoing".
Sibanye, as with other South African gold mining firms, only reports earnings and cash flow figures for the half year (June 30) and full year points (December 31) of the financial year.
However, JP Morgan Cazenove said in a report that the gold and platinum divisions were marginally free cash flow positive during the quarter. But operating margins in the platinum division were flat despite higher production which it said it regarded as "lacklustre".
POLITICS
Gold revenues for the current quarter are more promising following political instability in South Africa which had the effect of weakening the rand. The rand gold price is currently at R536,262/kg.
Politics, however, would dissuade Sibanye from further investments in the consolidation of the platinum group metal industry in South Africa, as previously reported.
It described the South African regulatory environment as "increasingly uncertain" whilst "… recent political events have added significant economic volatility". This would complicate investment decisions, it added.
"The group remains focused on delivering superior value to all stakeholders but until there is more clarity on the investment and regulatory environment in South Africa, decisions to commit to long term growth projects in South Africa are difficult," it said.