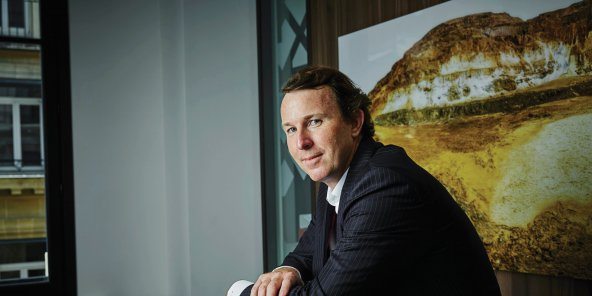 TORONTO-listed Endeavour Mining is to sell its 90% stake in its Ghanaian gold mine Nzema for $65m to BCM International, a mining and civil contracting company.
As a result of the proposed transaction, Endeavour has dropped full-year production guidance for its 2017 financial year by about 100,000 ounces to between 500,000 to 530,000 oz. The mine was deemed non-core.
"The sale of Nzema fits into our stated strategic objective of actively managing our asset portfolio to improve its overall quality," said Sebastien de Montessus, President and CEO of Endeavour Mining in a statement. "The sale also enables us to further streamline our efforts on long-life low-cost operations."
Endeavour operates six mines, excluding Nzema, two in each of Mali, Burkina Faso and Côte d'Ivoire. It has an aspirational production target of 900,000 oz/year by the 2019 financial year from 462,000 oz/year in its 2014 financial year when it was producing gold at an all-in sustaining cost (AISC) of $1,010/oz.
Following the same of Nzema, Endeavour expects to take AISC down to between $855 to $900/oz from previous guidance of $860 to $905/oz. The benefit of selling the high cost mine was partially offset by corporate and sustaining exploration costs which would be allocated over a lower number of ounces at group level, it said.
Endeavour has been one of the most active in the merger and acquisition space in West Africa's gold sector. It recently withdrew from a proposed £3bn combination with Acacia Mining, the Tanzanian gold producer, but then announced in late June it would take over exploration firm, Avnel, in an all-share transaction which values Avnel at $122m. This was in order to acquire Avnel's 80% stake in the Kalana Gold project in Mali.
In May, Endeavour announced it would pay $52m in order to lift its stake in the 76,000 oz/year Ity mine to 80% from its current holding of 55% following agreement with Côte d'Ivoire state-owned mining firm, SODEMI.
In terms of the sale agreement with BCM announced today, Endeavour will be paid $20m on closing of the transaction with an additional $45m in deferred payments which will be made over the remaining current mine life, calculated to be in 2019. This will be based on reaching certain agreed milestones related to mine free cash flow generation.
"BCM has extensive experience in Ghana, where it is headquartered, and we believe it has the right set of skills and capabilities to take Nzema beyond its current three-year mine life, for the benefit of all its stakeholders, including employees, the government of Ghana, and local communities," said De Montessus.
The transaction is expected to close at the end of September following the approval from the Ghanaian government, said Endeavour. Shares in the company were unmoved in Toronto today but have gained just over 10% in the last three months.