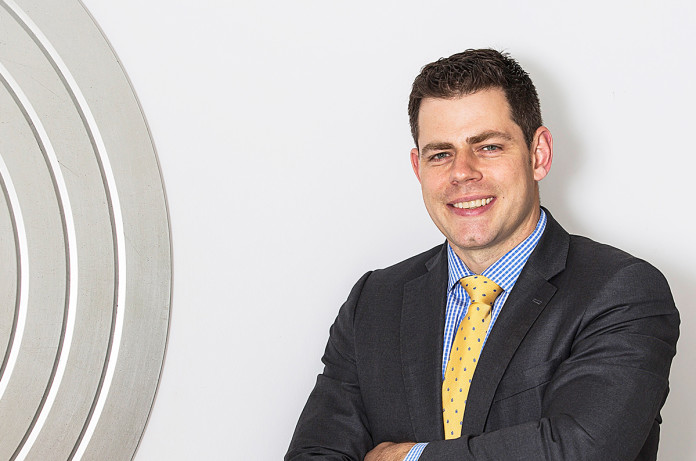 PAN African Resources (Pan African) cut the final dividend 62% to R185m following a difficult operational year characterised by hindrances and vexations which resulted in lower gold production.
"The 2017 financial year was operationally challenging," said Cobus Loots in his CEO's commentary published today. He added, however, that the current year would be better with production returning to 190,000 ounces.
Production from the R1.74bn Elikhulu project would also start to flow from the third quarter of the 2018 calendar year reaching nameplate capacity of 56,000 oz in the final quarter. Elikhulu will operate at this run-rate for an initial eight years.
For 2017, however, it was problems heaped upon problems. Shaft 7 at Evander Gold Mines (EGM) was shut for 55 days while refurbishment was completed while at Barberton Mines, Pan African's flagship operation, there were community disruptions, safety-related stoppages and flexibility issues at the Fairview section. An engineering review at EGM had detected "… further infrastructural issues, which are being addressed," the firm said.
The result was 15.4% lower production which at 173,285 oz resulted in a significant increase in all-in sustaining costs to R514,435 per kilogram from R405,847/kg previously. The gold price in rand terms was flat year-on-year as the rand strengthened against the dollar. The group's figures were also affected by a R100m impairment on its investment in Phoenix Platinum, a surface mining operation which is being sold to Sylvania Platinum for R89m once the deal has Competition Commission approval.
The outcome was a 43% decline in taxed profit of R310m and 34.4% lower share earnings which came out at 19.8 cents.
On the positive side, net debt was reduced to R67.6m (339.6m). In order to fund the Elikhulu project, Pan African took out a R1bn term debt facility with Rand Merchant Bank and raised R696m through a share issue during the year. In addition to the sale of Phoenix Platinum, Pan African also disposed of its shares in Uitkomst, a colliery, which was sold to Coal of Africa, recognising a profit on sale of R91.3m in the process.
Pan African anticipated improved revenues in the 2018 financial year. "Looking ahead, the outlook for the ZAR (rand) is predominantly negative due to ongoing political, economic and social uncertainties facing South Africa," Loots said.
Shares in the company were down less than a percent in early morning trade on the Johannesburg Stock Exchange. The stock has tracked disappointingly in the last 12 months, however, down about 29%.
Pan African is assessing a number of brownfields expansion projects during the 2018 financial year including the 2010 Pay Channel at EGM which had been previously flagged. The concept is to complete a project discontinued by Harmony Gold when it was the owner of the mine. The feasibility study for the project is expected to be completed during the first quarter of the 2018 financial year.
Another previously flagged opportunity is the Barberton Mines' sub-vertical shaft project at Fairview which will cost R105m over two years. It would contribute between 7,000 and 10,000 additional oz annually on completion.
"The group continues to evaluate acquisitive opportunities, particularly within other African jurisdictions, in accordance with the group's rigorous capital allocation criteria," said Loots in notes to the financial figures.