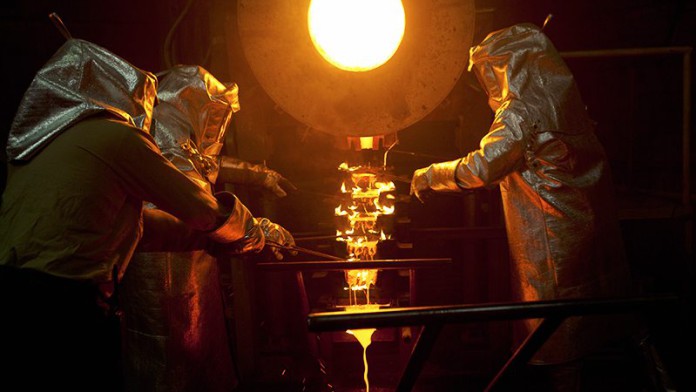 ACACIA Mining expected to restore Buzwagi to a cashflow positive position after adapting the mine's processing method so it only produces gold bars, known as doré, until the end of its operating life in 2020.
Buzwagi has been losing money since around April when the Tanzanian government imposed an export ban on gold produced in concentrate form. The government alleged Acacia had under-estimated the value of the concentrate produced from Buzwagi as well as from another mine, Bulyanhulu, and therefore owed taxes worth billions of dollars.
The matter is the subject of negotiations between the government and Acacia Mining's 64% shareholder, Barrick Gold. Acacia has, meanwhile, placed Bulyanhulu on care and maintenance. A third mine, North Mara, produces doré and is, therefore, not subject to any export bans which relate to gold sold in concentrate form.
The UK-listed company said in an announcement today that following a processing trial it was able to achieve gold recoveries of 85% at Buzwagi by using additional reagents in the leaching circuit. The increase in costs was "limited". It was also able to increase total saleable gold by 8,000 to 10,000 ounces per month.
"We believe that the changes will move the mine from a monthly cashflow negative position to a monthly cashflow positive position, strengthening Acacia's balance sheet and helping to protect thousands of direct and indirect jobs that the company supports," it said.
Acacia said there would be no alteration to group production or cost guidance as a result of the processing change at Buzwagi. Tanzanian government royalties and local service levies from Buzwagi are also expected to more than double for the remainder of the year due to the increase in sales compared to the last six months, it said.
Acacia is engaged in a desperate struggle to survive whilst negotiations drag on with the Tanzanian government. Earlier this month it bought put options for 210,000 ounces of gold at a strike price of $1,300/oz as another means of keeping its mines afloat. The hedge would provide a minimum price for the majority of its doré gold production for the next six months above the firm's budgeted price of $1,200/oz.
There is significant pressure though. The suspension of production from Bulyanhulu would result in a 65% to 67% reduction in net income for the firm's 2018/19 financial year.