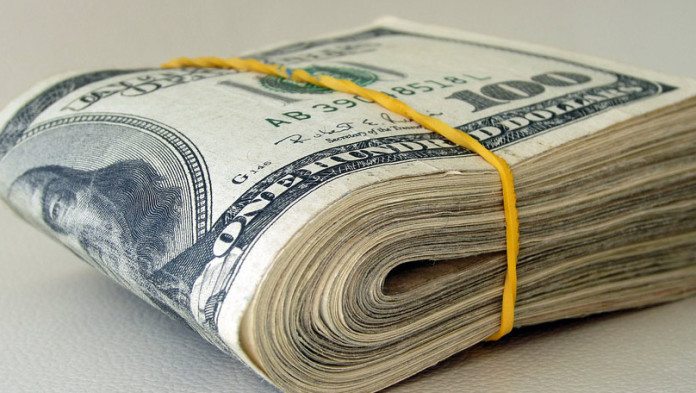 ACACIA Mining acknowledged a statement from 64.9% shareholder, Barrick Gold, on October 25 that a proposal for a new relationship with the Tanzanian government would be put to it during the first half of 2018.
However, the UK-listed group stopped short of adopting a measure undertaken by Barrick which lifted its tax provision in respect of Acacia to $300m. Barrick increased its tax liability in order to accommodate part of its framework agreement with the Tanzanian government aimed at bringing to an end a seven-month dispute between it and Acacia.
Notwithstanding Barrick's adjustment, Acacia said it would maintain its tax provision at $128m – a decision which underlines its determination to remain independent of Barrick's agreement with the government.
Said Acacia today: " Acacia … welcomes the further detail provided with respect to the proposed framework agreed between Barrick and the Government of Tanzania. Acacia also notes that Barrick has increased its existing tax provision of $128m with respect to Acacia's historical uncertain tax positions, by $172m to $300m.
"Acacia does not intend to make any changes to its own provision of $128m as a result of Barrick's announcement of an agreement of a proposed framework. Once Acacia has received and had the opportunity to assess a detailed proposal, Acacia will also be able to assess the potential impact on Acacia's historical uncertain tax positions".
On October 19, Barrick unveiled the terms of a framework agreement with Tanzanian president John Magufuli in an effort to end a dispute in which the government blocked exports of minerals in concentrate from Acacia's Bulyanhulu and Buzwagi mines. The Tanzanians alleged the company had massively under-reported the value of the concentrate and therefore owned it unpaid tax. Calculating this back to 2001, the Tanzanian government believed it was owed tens of billions of dollars.
The stand-off was complicated when in June Magufuli enacted three new laws which changed the character of Tanzania's mining regulations, including a demand for a free-carry stake in mining companies. Barrick's framework agreement seeks to strike a compromise for both the new regulations and the value of exports dispute.
Commenting in its third quarter results announcement last night, Barrick added some flesh to the bones of the framework agreement saying that in addition to a $300m goodwill payment in lieu of unpaid tax, it would also part with 16% of Acacia which would be transferred to the government.
It would also provide the government with more hands-on participation in the operation of Acacia through the formation of a new Tanzanian operating company. The company would manage Bulyanhulu and Buzwagi, as well as North Mara, another mine in the Acacia portfolio which was unaffected by the export ban as it only sells doré.
"The Government of Tanzania will participate in decisions related to operations, investment, planning, procurement, and marketing," said Barrick. It added that the formation of the company was part of a new relationship with the Tanzanian government, building on the principles of "transparency and trust".
"Such a partnership has the potential to provide greater near-term certainty to Acacia and Barrick shareholders, and mitigate risk of future business disruptions; thereby improving the long-term stability and sustainability of Acacia's operations in Tanzania," it said.
Crucially, Barrick said the proposal was subject to review and approval by Acacia which, although it is controlled by Barrick, is a separately-listed and incorporated company with its own set of minority shareholders.
A working group with the Tanzanians would be established in order to resolve outstanding tax matters starting with the $300m payment to be made by Acacia in terms of Barrick's agreement, yet to be ratified by Acacia. "Given Acacia's current financial position, these payments would be made over time, using Acacia's ongoing cash flows. As such, payment would be also conditional on Acacia's ability to sell doré and concentrate," said Barrick.
In its third quarter results announcement, issued on October 20, Acacia reported cash on hand of $95m compared to $302m in the same quarter of the previous financial year. Net cash fell to a mere $24m as of the third quarter end. Investec Securities believed Acacia's cash position would "get worse before it gets better" with consensus expecting cash of $79m at the financial year close and net cash of $8m.
"Barrick and the Government of Tanzania will now work to complete detailed documentation and final agreements for review and approval by Acacia. We expect this work to be completed in the first half of 2018. Barrick has engaged with independent directors of Acacia during this process, and will continue to do so," it said.
Said Investec Securities: "It's an odd situation, Acacia being outside of the discussions between Barrick and the Tanzanian government. It's a bit like parents in consultation with the headmaster over a wayward child. The parents are directly responsible for the position the child is in and the headmaster has an agenda only he can know, but it is the child that is in detention and facing the cane".