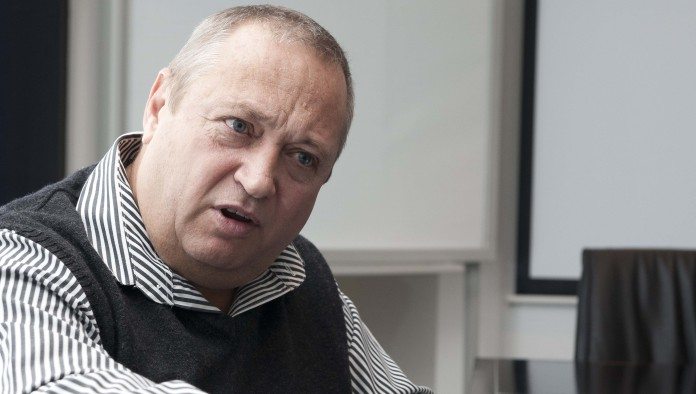 SIBANYE-Stillwater would end its 2017 financial year in considerably calmer waters following an action-packed first half to the year. Gold and platinum group metal (PGM) production was either on track or was trending towards the upper end of guidance, and net debt was unlikely to trouble bank covenants.
Commenting in the firm's third quarter production figures today, Neal Froneman, CEO of Sibanye-Stillwater, said precious metal prices were improving across the board while loss-making ounces had either been restructured to be profitable or would be shut in the current quarter. He also predicted an improvement in the share price of Sibanye-Stillwater.
"The solid September 2017 quarter operational performance is expected to continue in the December 2017 quarter, underpinning a positive outlook for the group for the rest of the year. Precious metals prices remain supportive and if maintained, should result in the group ending the year on a significantly firmer financial footing, with improved cash flow and balance sheet leverage compared to the first half of the year," he said.
Gold production was 4% higher quarter-on-quarter at some 375,000 ounces largely owing to higher grades at Kloof, but the largest jump was in PGM production which, at 442,000 oz, was 21% higher than in the June quarter and represented the first full quarter of Stillwater production.
There was evidence of inflation "… starting to come back in", according to Goldman Sachs which based its view on the 8% year-on-year increase in third quarter gold division all-in sustaining costs (AISC) of $1,150/oz. AISC for the gold operations was 2% higher quarter-on-quarter.
AISC at the South African PGM division was very tidy. Sibanye-Stillwater said earlier this month it had 'saved' between 200,000 and 300,000 oz/year of previously unprofitable PGM production at its South African operations which was evidenced by a mere 1% increase quarter-on-quarter. AISC for Stillwater was 12% higher quarter-on-quarter.
As for production guidance, gold output for the 2017 financial year would be at the top end of 1.38 million oz at an AISC of $1,115 to $1,140/oz and South African and US PGM output would be 1.15 million oz and 350,000 to 355,000 oz at an AISC of R10,500 to R11,000/4E oz and $620 to $650/2E oz respectively.
Shares in Sibanye-Stillwater took a hammering shortly after announcing its $450m convertible bond which completed the refinance of some $2.65bn bridging finance used to pay cash for Stillwater Mining. Froneman, said however, that the disruption related to the finance was over. He also defended the cost of the bond.
"The group's focus is now firmly on optimising the operations in order to reduce its financial leverage from a net debt to earnings before interest, taxes, depreciation and amortisation (ND:EBITDA) level of 2.6:1 at 30 June, to targeted levels of 1.0:1 within two to four years.
"Given the successful integration of the South African and US PGM operations, ongoing operational restructuring and an improved price outlook for the precious metals in general, it appears unlikely that group leverage will approach anywhere close to
covenant limits of 3.5:1 ND:EBITDA," he said.
Of the convertible bond, he said: "Relative to benchmarks for transaction of this type, the 1.875% per annum coupon was competitively priced and well below the group's average borrowing costs, with the 35% conversion premium at the top end of the anticipated range.
The Sibanye-Stillwater convertible bond is among the lowest yield convertible bonds issued in the EMEA universe in the past three years and is also one of the lowest yield coupon achieved by a mining issuer since 2013. Recent share price volatility associated with these refinancing steps has now moderated and with a more certain outlook, the Sibanye-Stillwater share price has begun to recover off a low base," he said.