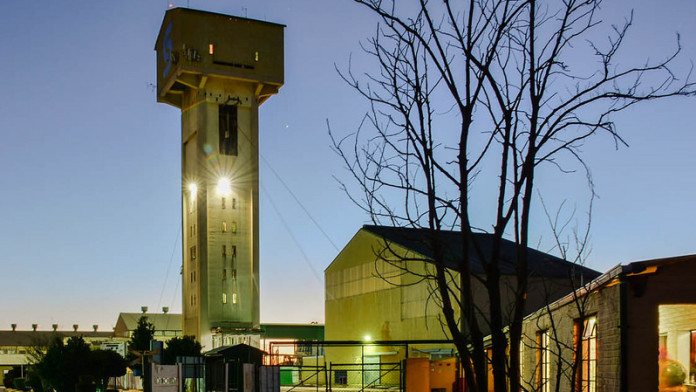 SIBANYE-Stillwater said it had completed a restructuring process at its Cooke gold and uranium shafts on the West Rand cutting a total of 6,976 from its workforce including 1,350 employees who took voluntary separation packages.
However, the group has decided to keep operations at Beatrix West in the Free State province open for as long as they remain profitable. In effect, that has given 1,640 employees a temporary stay from retrenchment, but James Wellsted, head of corporate affairs, said this decision came with important conditions.
"The mine will stay open for as long as it is profitable and we are spending almost no capital expenditure on the operation," he said. This included minimal stay in business capital expenditure, he added.
The outcome for Sibanye-Stillwater's gold division is that it will cut up to R600m in loss making gold while gold production would sustainably equal between 41 and 42 tonnes per year (about 1.4 million ounces/year), said Wellsted.
Said Sibanye-Stillwater in a statement today: "Beatrix West will continue to provide employment for approximately 1,640 people. In the event that Beatrix West becomes loss making, both the underground operation and Beatrix 2 Plant will be put on care and maintenance with immediate effect".
"Unfortunately it was not possible to define realistic arrangements to operate Cooke 1,2 and 3 on a profitable basis," the company said. "The underground mining operations at the Cooke 1, 2 and 3 shafts will therefore be placed on care and maintenance with effect from end October 2017."
Wellsted said that cash constraints within the company meant that it had to slow the development of Burnstone, a new project on which it is working in the Mpumalanga province. "That cash that Cooke lost, between R400m to R600m this year, could have been put into a project that will create sustainable employment," he said.
The National Union of Mineworkers NUM) criticised Sibanye-Stillwater yesterday, saying that the firm had decided to pump R20bn into offshore operations (it's actually R31bn) instead of investing in local operations. "We have been through a process with the NUM in terms of the Labour Relations Act," said Wellsted.
The Cooke surface processing plant would continue to operate for as long as there was sufficient feed material for it to be profitable, said Sibanye-Stillwater. Through this, some 132 employees would be retained. An additional 620 employees will replace contractors providing non-critical activities across the group. In total, 3,601 contractors have been laid off by the company.