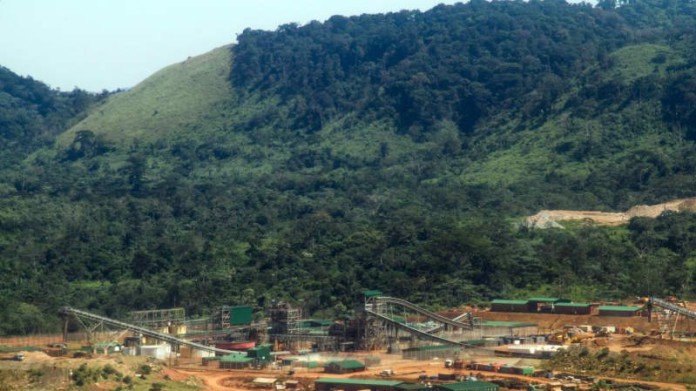 BANRO Corporation, the Toronto-listed gold company, issued a blunt SOS today that it was running out of cash and funding options in order to service its debt, and provide working capital for its Democratic Republic of Congo (DRC) operations, one of which is suspended owing to the threat of armed violence.
A special committee established by Banro Corp's board, and consisting of independent directors, had concluded that the chances of raising capital either through a share issue or through traditional debt finance, or a combination of the two was remote – a view partly held by Banro's financial advisor, the company said.
"Due to the significant uncertainty surrounding the company's ability to continue as a going concern, the company will not be in a position to release its interim unaudited condensed consolidated financial statements and related management's discussion and analysis for the period ended September 30, 2017," it said in a statement.
Banro operates two mines in the DRC – Namoya and Twangiza – and reported production of 48,830 ounces for the third quarter in October. Production at Namoya was down 38% year-on-year, however. Reported clashes between militia groups against each other, as well as the DRC national army, had made access to the mine unsafe. Production was therefore suspended at the mine in September.
The company also announced at the time that it had agreed deferrals of gold deliveries with certain shareholders in order to keep itself liquid. The deliveries are part of a recapitalisation of the company's convertible notes in April in which it signed gold forward contracts to raise cash, and issued new shares.
"The committee reported that it is in discussions with the company's major stakeholders concerning the possible restructuring of the company's non-DRC debt obligations as well as the provision of financing to support the company's ongoing operations in the DRC," said Banro.
"There is significant risk that any restructuring of the company's non-DRC debt obligations may result in significant impairment to the value of the equity holders' interests in the company. The company continues to take all steps necessary to ensure the continuity of its operations in the DRC.
Shares in the company jumped from a mere 8 Canadian cents/share in June following the recapitalisation to 78c/share, but have since gradually fallen in value to their current level of 31c/share.