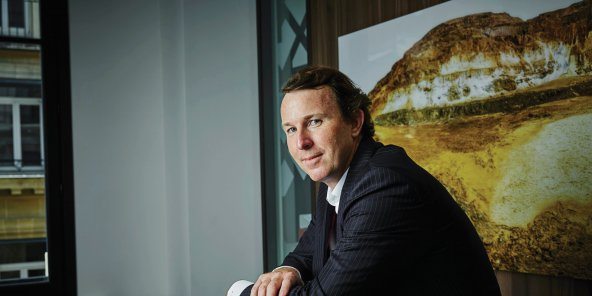 ENDEAVOUR Mining produced 204,000 ounces of gold in the fourth quarter owing to commissioning of Burkina Faso mine, Houndé which, on an annualised basis, would have taken gold output to just over 800,000 oz.
However, the UK-listed group has forecast production in its 2018 financial year as no more than 670,000 to 720,000 oz as production was expected to decline at the Agbaou, mine in Côte d'Ivoire whilst the group sold its 90% stake in Ghana mine, Nzema for $65m. The mine produced 177,000 oz in the 2017, but the expectation is that it would fall to a band of between 140,000 to 150,000 oz with a consequent negative impact on costs.
The commissioning of Houndé lifted fourth quarter production 38% quarter-on-quarter and decreased group all-in sustaining costs (AISC) by 13% to about $784/oz. For the 2017 financial year, production was 14% higher at 663,000 oz which was in the top half of its guidance for the year of between 630,000 to 675,000 oz. And from an AISC, the impact of Houndé was a $15/oz decline over the prior year to about $869/oz.
Nonetheless, Sébastien de Montessus, president and CEO of Endeavour, said the company was "in transition". Whilst Houndé was expected to lower AISC to below $800/oz (Q4: $784/oz) on a sustainable basis this year, the company is waiting on the commissioning of its Ity CIL project and the development of Kalana which is currently the subject to a feasibility study. Kalana is a project in Mali which was acquired for the all-share purchase in June of Avnel for some $122m.
Kalana is expected to produce more than 150,000 oz of gold annually at an AISC of below $850/oz and a life-of-mine of more than 10 years with "… significant exploration potential", according to Montessus comment last year.
Said Montessus: "We will also continue to invest for longer-term growth and repositioning of the company … Our priorities will be the continued construction of the Ity CIL project, and exploration work to support an updated feasibility study at Kalana, with a project investment decision expected in advance of Ity's first gold pour". Endeavour would also spend 40% of its $40m to $45m exploration budget on green fields opportunities. 
The commission of the Ity CIL project appears to be the key event in the medium-term for Endeavour Mining. "Its average annual production in the first five years of 235,000 oz with AISC below $500/oz and an after-tax internal rate of return of more than 20%, even at a low gold price of $1,000 per ounce, are proof of the compelling economics of the project,." said de Montessus in September.
Shares in Endeavour edged down slightly in Toronto whilst on a 12-month basis they are relatively flat. The company is valued at C$2.62bn.