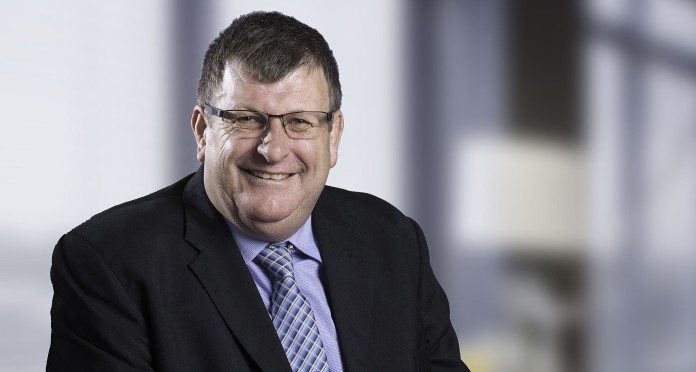 HARMONY Gold turned in a strong operating performance in the first six months of its 2018 financial year lifting production 6% from its South African assets, and lowering costs across the group, but it warned against the effects of an improved rand exchange rate.
The rand has improved 17.5% against the US dollar over the last three months reflecting optimism following the election of Cyril Ramaphosa as president of the ANC – a development that positions him to succeed President Jacob Zuma as national president and raising hopes that the graft and corruption of that administration is at an end.
Harmony Gold, however, thrives on a weak rand traditionally. The dollar gold price improved over this period, but the rand gold price fell 14.5% over the same period. The rand gold price is currently at R509,016/kg compared to R596,034/kg previously.
Commenting in notes to the firm's half year numbers, Harmony Gold CEO, Peter Steenkamp, said: "A weaker rand per kilogram gold price simply serves as a reminder to reassess excess costs – if any – and to cut back on expenses that do not support the core business". He said planning for the next (2019) financial year had begun.
Responding to questions in a media conference this morning, Frank Abbott, Harmony Gold's CFO, said the company's hedging strategy meant it was still receiving an above spot, although gradually diminishing, rand gold price owing to a combination of its gold and currency hedge positions.
"We are getting about R580,000/kg until end-June, which falls to R550,000/kg until the end of the calendar year. Then we get R530,000/kg for the first half of the 2019 financial year," he said. Harmony would "top up" the gold hedge when the opportunity presented itself, he said. "This is enough time to get Hidden Valley into production by which time our all-in sustaining costs (AISC) will be substantially lower," he said.
The firm's $300m purchase of Moab Khotsong, a mine that was today officially transferred to Harmony by dint of a section 11 grant from the Department of Mineral Resources, was predicated on a local gold price of R525,000/kg. Harmony said it expected Moab would boost cash flows 60% and help take it to production of 1.5 million oz. A $100m book-build or rights issue would be unveiled once all conditions precedent had been met.
Production for the first half of the year was 1% higher including Hidden Valley, which was subject to a capital investment of $150m, now completed. For the South African operations, however, production was 6% higher taking total group output to 560,003 ounces, a number already in the market following a trading update in January. AISC came in 2% lower year-on-year at R500,248/kg. JP Morgan Cazenove said it detected "… a minor risk to previous ASIC guidance of $1,180/oz on account of rand strength". On a dollar basis, the first half's AISC came in at $1,161/oz.
Without its currency hedge, Harmony is working on fine margins at the current rand gold price especially if a mine should a mine falter. Its Unisel mine, for instance, had undertaken a cut-back in scope in order to improve its profitability. Steenkamp said the operation was not considered vulnerable, however. The restructure resulted in an impairment at Unisel of some R116m mainly due to the 60% cut in its production.
There was also a hefty jump in the net debt position up 70% to R1.51m owing to the capital expenditure incurred at Hidden Valley. Total capex amounted to R2.4bn in the first half of the financial year. Abbott said this could be managed.
Net debt as a ratio of earnings before interest, tax, depreciation and amortization (Ebitda) would increase from 0.4 x currently to a peak of 0.9 x post the acquisition of Moab Khotsong before falling to 0.6 x in the medium term. Abbott said there was plenty of fire power on the balance sheet: there was a syndicated loan of $350m ($215 drawn down) as well as a $200m bridging loan and some R1bn in revolving credit. "With project capex being elevated, cash generation is limited, but the balance sheet has enough capacity to carry the additional capex," said Leon Esterhuizen and Arnold Van Graan, the authors of a report on Harmony Gold for Nedbank CIB.
The outcome for Harmony shareholders was a net interim profit of R897m, significantly lower than the R1.54bn posted for the corresponding interim period of the previous financial year. The previous year, however, contained a gain "on bargain purchase" (the acquisition of Hidden Valley) – of R848m. On an headline earnings basis, Harmony registered a 49% year-on-year gain at some 224 South African cents per share.
"We believe this is a good set of results and continues the positive momentum seen over the past few quarters," said Esterhuizen and Van Graan. "The management team is slowly but surely building up a good delivery track record and we believe the market will start to take note," they said.