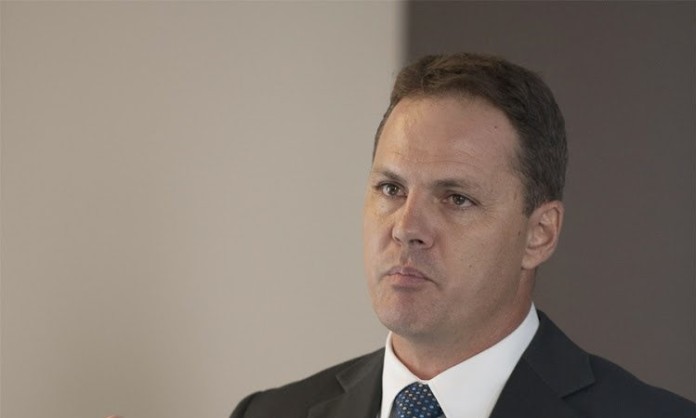 THE financial benefits for DRDGold shareholders from the deal struck with Sibanye-Stillwater (Sibanye) to acquire the West Rand tailings retreatment project outweigh the penalty of selling control of DRDGold at a discount.
That was the view of DRDGold CEO, Niël Pretorius, when quizzed on the deal at today's presentation of the company's interim results for the six months to end-December. Pretorius stressed how the deal would transform DRDGold which he described as "… a good business, but it has a limited life of mine and it has a single asset". He added: "Your share price trades not on what it is worth today, but on what the market thinks it is going to be worth tomorrow".
Pretorius said DRDGold had a "… very predictable production and revenue flow depending on your gold price assumptions" and commented the company's share price would only be stimulated by movements in the gold price.
In terms of the deal, which is subject to approval by DRDGold shareholders, Sibanye will acquire a 38% stake in DRDGold in return for portions of its West Rand tailings assets. But a condition precedent is that Sibanye be granted a waiver on the requirement to make an offer to all DRDGold shareholders which is normally required when the stake acquired in a company goes over 35%.
Sibanye also wants an option to increase its shareholding to 50.1% during the 24 months following implementation of the acquisition.
Pretorius confirmed today that even though Sibanye might raise its stake to 50.1% – giving it outright control – there would still be no requirement to make an offer to minorities.
Asked whether this amounted to selling DRDGold to Sibanye 'on the cheap', Pretorius replied: "It does appear like that and that is certainly something that has been raised by a number of people looking at the terms that have been announced up until now.
"The way I have approached it is that this is the price to get the asset. If you want this asset then this is what you will have to pay. Sibanye did not put this asset out to a competitive bid process.
"We went to them. They said: 'We are not just going to give it away. We want to retain a significant proportion of the future upside'. If I were in Sibanye's shoes, I would have insisted on at least that sort of participation.
"The moment that we do this deal – and assuming Sibanye does not exercise the option just yet – then for a 38% sacrifice in equity our existing shareholders get to own 62% of a R2.7bn NPV (net present value on the extended Phase 1 of the West Rand Tailings Retreatment Project (WRTRP)).
"That, in anybody's language, is value accretive. It is something that does give some impetus to the share price now. The fact that you have a second footprint with a resource of close to three million ounces of gold and (the potential) to open up the rest of that area … that too is the sort of impetus than can give a bit of traction to your share price.
"So you compare the size and prospects of what we have now with the size, prospects and value of what we are bringing in and we can demonstrate to those shareholders – who are not too concerned about issues of control – that there is a very real prospect of much enhanced earnings. I don't think we are giving anything away".
But Nedbank mining equities analyst Leon Esterhuizen told Pretorius at the presentation that: "I don't agree with you. Giving away control of your company is a big thing. Sibanye will call the shots".