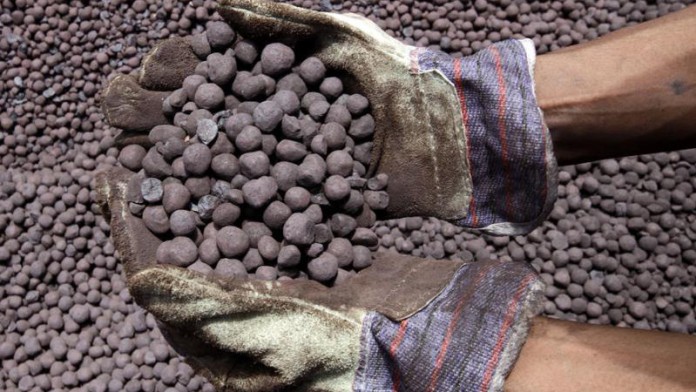 AFRICAN Rainbow Minerals (ARM) followed its stellar performance in the year ended June 2017 – when it trebled earnings and doubled its dividend to a record 650 cents a share – by declaring a maiden interim dividend of 250c/share for the six months to December.
The dividend was declared on the back of improvements pretty much across the board at the group's diverse operations while cash is pouring in through dividends received from iron ore and manganese associate Assmang. ARM's balance sheet has strengthened further with net debt reduced to R1.1bn at end-December from R3.5bn a year previously.
The drop in debt largely reflects the disposal of the loss-making Lubambe copper mine in Zambia which ARM chairman, Patrice Motsepe, reported had finally been sold on December 22 for a total of $97m. ARM held a 40% stake in Lubambe.
Motsepe said the outlook for ARM was positive with a R2bn dividend received from associate Assmang in February while US dollar commodity prices for most of the commodities produced by ARM have remained strong into the second half of financial 2018.
Motsepe singled out sales of high-quality iron ore and manganese ore in particular and commented that premiums for these commodities "… appear to be underpinned by ongoing Chinese supply-side reforms; improved efficiencies in Chinese steel industry and increasingly stringent environmental policies". However, he added that: "Commodity prices are, however, expected to remain volatile".
Turning to the South African environment Motsepe said: "Re-engagement between government, the mining industry and other stakeholders on Mining Charter 3 is positive for the South African mining industry and is contributing towards improved investor sentiment".
The star performer in ARM's results continued to be ARM Ferrous which pushed up headline earnings from continuing operations 26% to R1.8bn (previous comparable six months: R1.4bn) driven by a 131% increase in headline earnings from the manganese division.
According to Motsepe that improvement was due mainly to "… increased manganese ore and alloy sales volumes; proportionately more high-grade manganese ore being sold (which resulted in higher average realized manganese ore prices) as well as a 69% increase in manganese alloy prices".