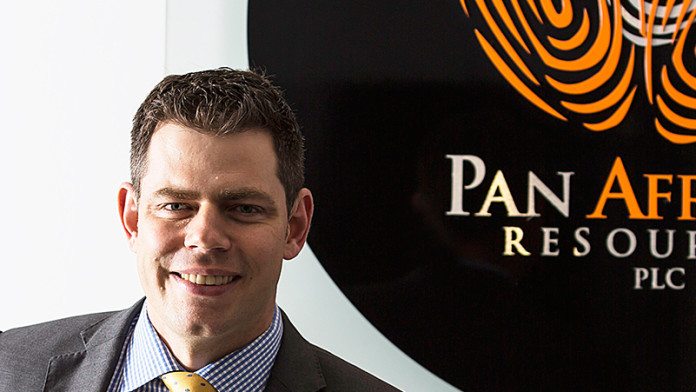 SHARES in Pan African Resources ticked up slightly today in Johannesburg trade following a positive trading update which the company will hope signals the end of a chastening 2018 so far in which its value more than halved.
The company said it would mine 23% more gold from the Fairview section at its Barberton Mines in the second half of its financial year whilst there were no nasty surprises as it set about commissioning Elikhulu, a gold re-treatment operation that will heavily reduce costs. The restructuring of its Evander Gold Mines would also be complete end-June.
"By prioritising lower cost, higher margin ounces, management anticipates improved margins and cash flow despite reduced production," Pan African said in an announcement. Shares in the firm were about 1.7% higher after falling 53% since the beginning of the year to a five year low of R1,10/share. Shares in the firm were last at R1.14/share.
"Pan African provided an update on operational performance and progress with growth projects," said BMO Capital Markets in a note today. "The company has underperformed as multiple issues have affected production while a weak rand gold price forced a review of higher cost operations," it said.
"However, with a Section 189 process initiated at Evander and the Elikulu project expected to achieve a first gold pour in August, the group appears to be positioning for delivery of improved cash flow going forward. Studies on additional growth projects appear poised to demonstrate longer term upside," it added.
Pan African has struggled with Evander Gold Mines for a while, but the killer blow was the increase in the value of the rand against the dollar, down about R90,000 per kilogram of gold produced, which has depressed the rand price of gold. The rand gold price was R504,533.40/kg at the time of writing.
First gold from the R1.7bn Elikhulu surface project, which will boost production by a quarter on its 2017 numbers, or some 50,000 ounces/year extra gold, would be in August. The commissioning of Elikhulu is a crucial development for Pan African considering it will have an AISC of production of below $650/oz – some R245,000/kg at the current rand/dollar exchange rate of R11.84. The rand gold price has eased slightly to R502,314/kg after it fell to below R500,000/kg earlier this week.
The Evander Tailings Retreatment Plant and Elikulu projects will to produce more than 70,000 oz a year. "These developments … provide Pan African with far greater certainty of high quality gold ounce production," said Cobus Loots, CEO of Pan African on March 2.