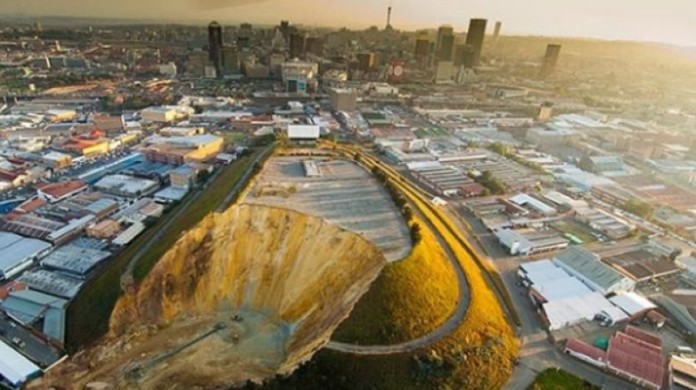 DRDGOLD'S plans to lock in new gold tailings resources received a shot in the arm today after shareholders approved the acquisition of the West Rand Tailings Retreatment Project (WRTRP) from Sibanye-Stillwater, a transaction valued at R1.3bn in December when it was first announced to the market.
The key resolutions approved were that DRDGold would issue 265 million shares to Sibanye-Stillwater in return for WRTRP which will allow DRDGold process some 78 million tonnes (Mt) of gold-bearing tailings in the first phase of the project. In return for the resources, approximately 38% of DRDGold will be handed over to Sibanye-Stillwater.
Another key part of the transaction approved is that Sibanye-Stillwater has an option to improve its holding in DRDGold to 50.1% within 24 months. The final aspect of the shareholder support was that they waive their rights for Sibanye-Stillwater to make an offer for the balance of DRDGold shares as normally required given more than 35% of DRDGold shares were used to finance the transaction.
"This transaction is a step-change for DRDGold," said Niel Pretorius, CEO of DRDGold in a statement. "We have doubled our reserves and secured infrastructure to access these very quickly," he said. "After many years of consolidation this is a major advance towards growing our company."
Said Neal Froneman, CEO of Sibanye-Stillwater: "We are thrilled to be one step closer to realising immediate value for our underutilised surface infrastructure and tailings storage facilities, while retaining upside to the WRTRP and future growth in DRDGOLD".
In an interview with Miningmx, Pretorius said two conditions precedent were still to be met including an environmental impact assessment and the approval by the Johannesburg Stock Exchange of the firm's shareholders' agreement to provide the waiver. "These still have to be negotiated; there's still work to be done, but they are procedural," he said.
As manager of the partnership, DRDGold will embark on development of the vended assets in two phases. The first phase will include the upgrade of Sibanye-Stillwater's existing Driefontein 2 and 3 plants in order they process tailings from the high grade Driefontein 5 tailings storage facility (TSF).
This must be completed in 24 months after deal closure and could see capacity doubled to 600,000 tonnes per month. Commissioning of the facility will take 12 months.
The phase one development was expected to be cash generative with "… minimal upfront capital investment". Cash generated from the first phase will be pumped into phase two and the refinement of the original WRTRP process.
Phase two will deliver a central, high volume central processing plant capable of processing at least one million tonnes per month of tailings.
Pretorius said project development would begin immediately on closure of the transaction with a view to first full production coming in the 2019 financial year. Asked if the deterioration in the rand gold price had taken the edge off the attractiveness of the deal, Pretorius said: "Instead of making a huge crap-load of money, we're just going to make a crap-load of money".
The rand gold price is about R90,000 less per kilogram of gold compared to November when the rand began to strengthen against the US dollar.