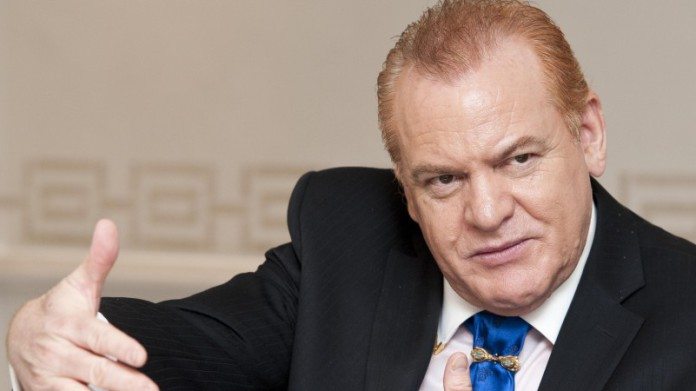 GOLD Fields CEO, Nick Holland, acknowledged Asanko Gold's plans to grow its Ghana footprint may have been too ambitious which is one of the reasons the market hammered shares in the Toronto-listed firm last year.
"The asset is high quality, but perhaps the strategy to go big was not the best," Holland said in an interview on March 29 shortly after announcing the firm's intention to create a joint venture with Asanko on its Ghanaian assets. In a separate transaction, Gold Fields bought 9.9% of the company via a rights issue. "It is better to go for a smaller footprint," said Holland of the joint venture's plans.
Last year, Asanko lost about a third of its value following a report by hedge fund, Muddy Waters, that said the firm was facing a liquidity crunch unless it raised more funds to maintain long-term production levels. The firm's CEO, Peter Breese, said at the time the report damaged the company's ability to finance its future. Asanko's liquidity constraints effectively opened the door for Gold Fields.
Gold Fields spent $202m buying half of Asanko Gold's stake in its Ghana subsidiary, Asanko Gold Mines which included $17.9m following a rights issue – the effect of which is to give Gold Fields overall control of the asset. For Asanko, the investment rubs out $160m in debt whilst it preserves executive jobs as the firm will remain mine operator. The mines consist of three orebodies: Nkran, the main asset, and two satellite deposits in Akwasiso and Dynamite Hill. Analysts, however, have been mixed in their appraisal of the transaction.
Standard Bank Group Securities (SBGS) gold analyst, Adrian Hammond, said the transaction might ultimately be a call on the dollar price of gold as it represented at current prices "… another deal that is at best value neutral and unlikely to enhance earnings and hence dividends unless investors believe gold prices will continue to rise".
There were also concerns regarding the level of spend in which Gold Fields was involved this year. Capex for the group this year was recently put at $835m of which $286m was growth capital consisting of $105m for Damang, $145m for Gruyere and $36m for South Deep. Another $83m has been budgeted for Salares Norte, a project in Chile.
These are all growth-related projects in the Gold Fields portfolio which are intended to keep Gold Fields at annual production levels of 2.2 million ounces/year, at the very least. Holland said, however, that the Asanko deal was "additive" and insisted that "nothing has fallen over" in terms of its current asset suite.
Nonetheless, the market's initial reaction to the transaction was dislike, or "suspicion" as Patrick Mann, an analyst for Deutsche Bank, more delicately described it. He added, however, that "… while the market tends to view capital allocation by gold companies with suspicion given the sectors poor track record, this transaction does appear net present value accretive". He has a buy recommendation on Gold Fields.
Said Holland: "The market also had a negative reaction when we bought the Yilgarn South assets in Australia [from Barrick Gold in 2014]. We really got hammered then. But we tripled our reserves and had a 20-month payback on the mines", he said. Analysts make "… snap decisions in an hour even though the company has spent two years looking at something …," said Holland. "We have a team of 50 people, pre-eminent exports in their fields working thousands of hours".
The Yilgarn transaction – which was done at a $150 per reserve ounce – might be a reasonable reference point for Asanko which has an $88 per reserve oz valuation (based on Asanko's published reserves of about 5.11 million oz).
"At face value this compares favourably to the average multiple paid over the last decade for producing assets globally of $319/reserve oz and $104/ resource oz," said RMB Morgan Stanley. By way of comparison, Gold Fields paid $153/reserve oz and $86/resource oz for its most recent acquisition, Gruyere, in Western Australia.
Among the more critical was Johann Steyn, an analyst for Citi: "It is our view that investors should be cognisant of the fact that these acquisitions are unlikely to result in growth, but merely replace falling production from existing mines," he said in a report. He recommended that investors view the acquisition price for Asanko Gold Mines as sustaining, instead of new capex. In these terms, annual sustaining capex would be just over $1bn a year, equal to $482/oz.
"In our opinion, it would be difficult to derive anything else but a bearish view on the stock if this outlook is considered," he said. Shares in Gold Fields fell about 7% in the aftermath of the Asanko Gold transaction, but they have since recovered slightly so that losses since the deal are limited to 4%.