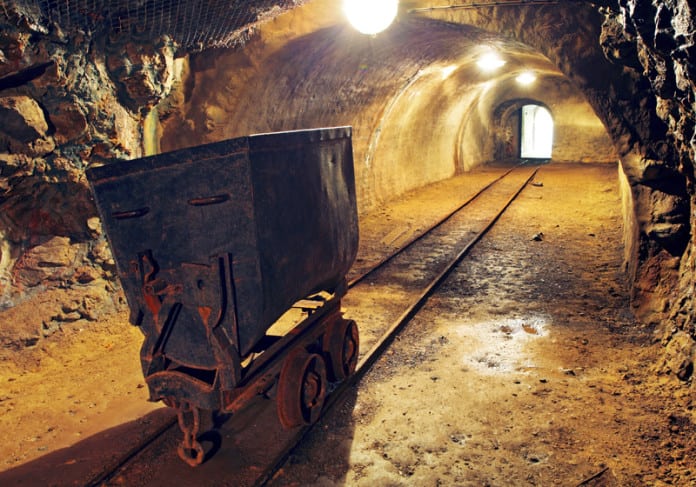 SOUTH Africa's gold mining companies and unions will take their places at the negotiating table on July 11 as the sides grind out a fresh multi-year wage increase agreement.
Participants will include AngloGold Ashanti, Harmony Gold, Sibanye-Stillwater and Village Main Reef who will be facing the Association of Mineworkers & Construction Union (AMCU), the National Union of Mineworkers (NUM), Solidarity, and UASA.
The current agreements came to an end on June 30. When new wage and other benefits agreements are struck, they will be backdated to July 1, according to a statement by the Minerals Council South Africa.
Said the Council: "The companies, led in this centralised collective bargaining forum by the Minerals Council South Africa, together directly employ around 80,000 employees in the three bargaining units engaged in negotiations which include Category 4 – 8 employees, miners and artisans, and officials".
By agreement between all parties, negotiations will take place at the Birchwood Conference Centre in Benoni, east of Johannesburg. Approximately 200 employer and employee representatives are expected to participate in the negotiations.
Motsamai Motlhamme, head of Employment Relations at the Minerals Council, who will lead the negotiations on behalf of the producers said: "It is critical that the parties find common ground in the interest of the sustainability of our industry".
This year's wage negotiations will utilise two plenary chairpersons whose role will be to ensure that the process is run seamlessly. Moe Ally and Duduzile Madubanye have been appointed to these roles, the council said.
The NUM was the first union to show its hand submitting on May 8 a 37% wage demand hike over two years which approximates to annual increases of between 15% and 18.5% until basic monthly pay for entry-level underground workers rises to R10,500 a month.
Just over a month later, on June, AMCU said it planned to demand basic wages of R12,500 per month for gold industry members. "R12,500: I think it can put the worker in a better place especially considering higher taxes and petrol prices," said AMCU president Joseph Mathunjwa at the time.
Sandwiched between these two unions was the 10% wage hike demand of Solidarity on May 11. Solidarity is seeking increases of CPI inflation plus four percent, or 10% "… whichever is greater". Solidarity only represents about two percent of the workforce in South Africa's gold mines, but its members are skilled artisans and supervisors who are crucial to operations.
Inflation eased to 4.4% for May compared to 4.5% in April, despite the implementation of a VAT hike implemented in April.