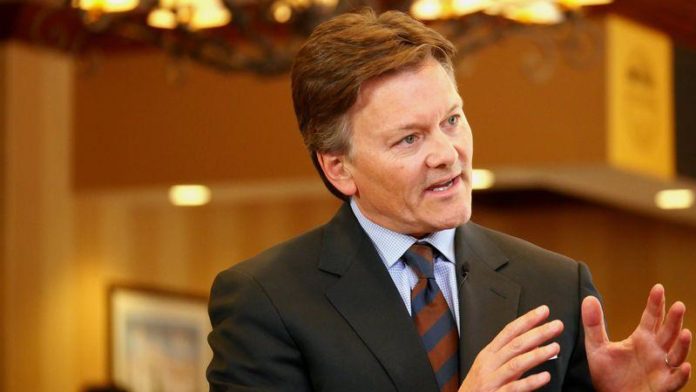 ANGLOGOLD Ashanti has scored a huge coup in the form of Barrick Gold president, Kelvin Dushnisky, who has agreed to take up the company's reins from current CEO, Srinivasan Venkatakrishnan, whose last day at the Johannesburg-headquartered firm is on August 31.
Venkatakrishnan, or 'Venkat' as he is known, is to become CEO of Vedanta.
Sipho Pityana, chairman of AngloGold Ashanti, described Dushnisky as having "an impeccable set of values" and "a deep understanding of operating a large, complex global portfolio of mining assets and projects".
Dushnisky, who will relocate to Johannesburg, said he was "honoured" to have been appointed as CEO of AngloGold. He wanted to "… unlock the enormous potential that exists in the company". Shares in AngloGold were up marginally in 30 minutes after the announcement of Dushnisky's appointment.
Dushnisky has been on Barrick's payroll for 16 years in which he has held "… a range of progressively senior positions". His current role was described by AngloGold as having responsibility for Barrick's overall business and the execution of its operating and strategic priorities" globally, including Africa.
Speaking to Miningmx, Pierre Lassonde, chairman of Franco-Nevada, said Dushnisky had "… a tremendous opportunity to close the discount between shares in AngloGold and its peer group". He described Dushnisky as "a builder of relationships" and "a leader by example". "To my mind, your mine manager is among the most precious of assets at a mining company and Kelvin understands this more than most," he said.
"The CEO has enormous influence in driving the share price. It all starts at the top: how you put assets together, your modus operandi. And in the end, the market will reward you if you add value. As Warren Buffett said, it is a voting machine."
Barrick is the largest shareholder in Acacia Mining of which Dushnisky is also chairman. The company has been locked in a dispute with the Government of Tanzania (GOT) over allegations of unpaid taxes. Dushnisky has been recused from the negotiations Barrick has taken up on behalf of Acacia with the GoT, but his departure is nonetheless a bow for the UK-listed gold miner which has an interim CEO and CFO following the resignation of Brad Gordon and Andrew Wray, the former CEO and CFO of Acacia respectively.
John Thornton, executive chairman of Barrick, acknowledged Dushnisky's "… passion for building enduring, trust-based relationships with host governments, communities, shareholders and other partners. We wish Kelvin great success as he takes on this new opportunity with AngloGold Ashanti," said Thornton.
"This is positive for AngloGold as Mr. Dushnisky is a seasoned industry executive, having oversight of operations globally, including experience in Africa (as well as currently serving as Chairman of Acacia Mining since 2013)," said Scotiabank in a brief note. "This removes the market uncertainty now that the key role of CEO for AngloGold has been filled."
Dushnisky holds a B.Sc. (Hon) degree from the University of Manitoba and M.Sc. and J.D. degrees from the University of British Columbia, said AngloGold Ashanti.