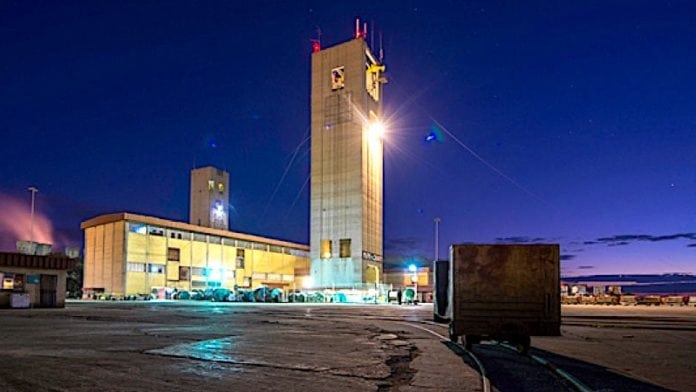 THE good news for Harmony shareholders following this week's results for the year to end-June is that JP Morgan Cazenove reckons the group has shown "solid production and cost improvements" and has raised its estimate on 2019 EBITDA (earnings before interest, tax, depreciation and amortisation) by 50%.
The bad news is the JP Morgan team – led by analyst Dominic O'Kane – are recommending investors stay underweight in the share and rather put their money into AngloGold Ashanti and/or Gold Fields. That's despite the generally negative sentiment against Gold Fields because of the on-going train smash at South Deep.
JP Morgan's December 2018 price target on Harmony is R20.80 which compares with Friday's price on the JSE of around R22/share.
The reason for the upbeat forecast on Harmony's profits for the current 2019 financial year  is JP Morgan's revised expectations for a weaker rand/dollar exchange rate which will boost Harmony because the group gets more than 80% of its production from its South African mines.
According to JP Morgan: "Harmony has been the best performing South African gold equity since 2016 but we believe the company's strategic direction carries higher risk than many of its global peers, in part because it has the highest exposure to South Africa.
"We calculate around 40% of group production has mine lives of less than seven to eight years. These assets are relatively high cost, mature underground mines in South Africa where we expect the economic potential of extensions or expansions will be uncompelling at current old prices.
"We forecast immediate cash flow benefits will be eroded longer-term by higher South African inflation. We regard Harmony's high exposure to mature, high-cost, underground South African mines as offering unattractive returns and risks versus peers in the current anaemic gold price environment.
"Therefore, we believe Harmony is likely to pursue merger and acquisitions in order to avert rising costs and production decline. Consequently, we believe Harmony's capital at risk is higher than (its) peers."
In mitigation of this pessimistic outlook, O'Kane notes that because of its "… high operating leverage" Harmony would "… record amongst the highest earnings and cash flow growth amongst global peers" should the gold price show a sustained improvement.
He also points out the current JP Morgan assessment "assigns zero value" to the Wafi-Golpu project which could have a positive impact on future valuations after development approval and "positive project net present value."
O'Kane far prefers AngloGold Ashanti setting a share price target of R230,79 which is more than double the current share price of around R110/share.
According to JP Morgan, AngloGold is a cheap stock which has greatly reduced its exposure to "… high-cost, structurally challenged South African underground miniing operations" through recent mine disposals.
O'Kane comments: "AngloGold ranks as one of the cheapest South African listed gold companies on enterprise value/EBITDA metrics. It is trading at a significant discount to its own average historical trade multiple of 5.4 times and now trades at an extreme discount to international gold peers."
He is just as upbeat on prospects for Gold Fields with JP Morgan setting a price target of R76.19 a share which compares with the current price on the JSE of around R34.
According to O'Kane: "Gold Fields' share price has significantly underperformed global and South African gold peers since 2016. This stems from investor concerns over production decline at its international assets plus perceived technical risks and economics at its problematic South Deep mine expansion in South Africa.
"In our view, these risks are excessively discounted in Gold Fields' share price. Approved expansions in Ghana and Australia will add more than 200,000 ounces per annum plus we identify high prospectivity for mine life extensions at three out of four of Gold Fields' existing Australian mines.
"Even if we assign zero value to South Deep, Gold Fields remains the cheapest South African gold miner on price/net present value. We therefore believe the share price carries a cheap option on even limited success at South Deep; higher gold prices or a weaker rand."