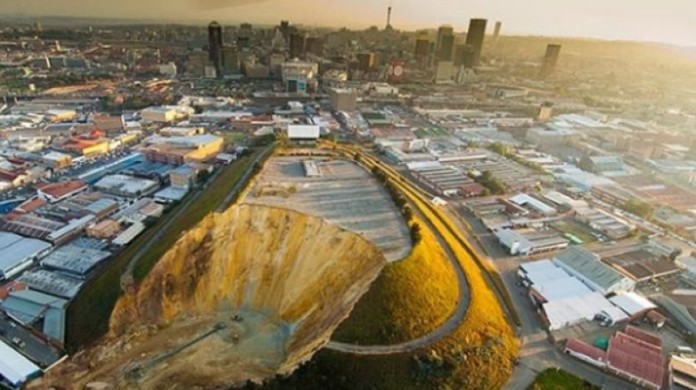 DATA produced by auditing firm, PwC, makes the case plain that South Africa's gold industry is in its sunset years. The orebodies that once hosted production worth nearly three-quarters of world production are now a footnote comprising 4.2% of the total.
"Only new technologies can change the outlook for the South African gold industry," said Andries Rossouw, a partner at PwC during a presentation of the firm's annual publication 'Mine: 2018', which analyses the performance of the sector in terms of production and financial returns.
"Otherwise the sector is in decline especially at these cost increases that are above CPI. There is no new major investment in the industry," he said.
According to Minerals Council data, total employee earnings have increased to R29.5bn in 2017 from R14.7bn in 2007. This is despite total numbers falling over the period: from 166,000 people in 2007 to 112,000 employees today.
In fact, the way revenue is divided between stakeholders makes for some interesting reading, especially given the fact that wage negotiations in the gold sector have been recently concluded, bar Sibanye-Stillwater where talks continue. Across the entire mining sector in South Africa, employees took 47% of total value generated by it last year compared to 37% of the total value ten years ago.
Some 29% of total value was reinvested in the mines and 12% went to taxes. Including borrowings (6%), royalties (3%) and community investments (2%), there's precious little left for the shareholders who are, after all, the providers of the share capital.
You can see why the Minerals Council has been fighting Gwede Mantashe, mines minister's insistence that communities and employees share in 10% of profits in the event of new mining right applications in terms of the redrafted Mining Charter.
Going back to South Africa's gold mining sector specifically, the PwC found that last year there was a R13bn net loss compared to a R6bn profit in 2017, and EBITDA margin fell to 26% from 32% in the prior year.
The platinum sector fared worse producing a net loss of R24bn which was more than double the R11bn net loss of 2017, but there's a big difference in that platinum has many more ounces of economic reserves yet to mine – about 94% of total world resources – whereas the gold industry has far, far less, equal to about 10% of world resources.
But the writing is on the wall.
AngloGold Ashanti now only operating one underground gold mine in South Africa, whilst its long-time rival, Gold Fields, is facing crucial decisions over the future of its loss-making gold mine, South Deep, west of Johannesburg.
As for the other 'gold majors': Sibanye Stillwater has bought platinum offshore whilst Harmony Gold's future lies in the extent to which it can finance the Golpu gold/copper resource, located in far-flung Papua New Guinea.