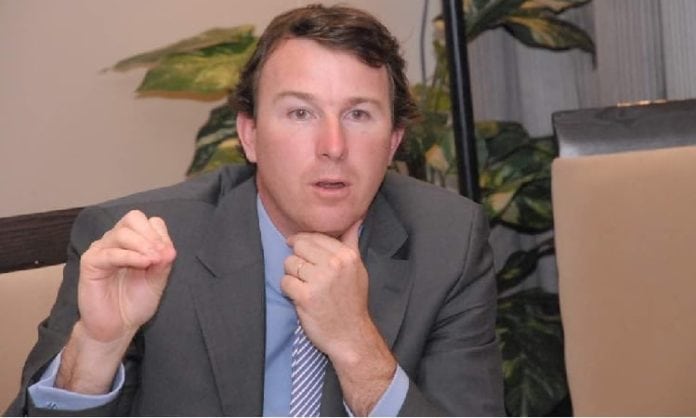 ENDEAVOUR Mining CEO, Sébastien de Montessus, said the company had no interest in African assets Barrick would sell unless they included North Mara or Kibali as the firm's potential growth focus was primarily on near-term organic opportunities.
"I'm sceptical on the opportunity mainly because Mark Bristow [CEO-in-waiting for New Barrick] is not willing to sell tier one assets," said Montessus in an interview with Miningmx. New Barrick said that on formation it would sell non-core mines.
The merger between Barrick Gold and Randgold Resources has all but been approved following positive shareholder votes this week. The merged company's strategy is to focus on top level mines in an effort to boost cash returns to investors.
De Montessus said his firm's acquisition criteria was for a 10-year life of mine, and reserves of about three million oz as well as all-in sustaining costs of $800 per ounce, or lower. There was more potential in growing the resource of Houndé, the firm's Burkina Faso mine, as well as Ity CIL, in Cote D'Ivoire. The latter mine is nearing commissioning.
Endeavour opened takeover talks with Acacia Mining, the UK-listed firm in which Barrick Gold has a 63.9% stake. That was in 2016 before a dispute erupted between Acacia and the Tanzanian government, the East African country where Acacia operates. Negotiations were called off before the dispute began.
Endeavour published third quarter production and financial numbers on November 7 in which it said it was on course to register the upper end of its gold production guidance of 590,000 ounces for the 2018 financial year. This was after reporting strong third quarter numbers in which its Houndé mine began to make its presence felt.
Total group quarter production totalled 139,000 ounces taking year-to-date output to 438,000 oz. The guidance for the year was between 555,000 and 590,000 oz.
Net debt came in 142% higher year-on-year at the close of the third quarter to $535m from $410m at the close of the second quarter – a function of Endeavour's aggressive growth strategy. De Montessus said that since the Ity CIL project was ahead of timetable, the company decided to accelerate the investment. Whilst this increased debt in the short term, it would also bring forward the low cost production.
Thereafter, Endeavour hoped to be in a position to deleverage – to a level of about 1.5x net debt to EBITDA – and position itself to pay dividends. Getting there would take about three years, De Montessus calculated.
As of quarter-end, Endeavour had financing and liquidity of $213m, a number that included some $33m in cash (which fell $45m in the quarter), and an $180m undrawn amount on a revolving credit facility. Adjusted net debt to EBITDA basis is 1.75x (Q2: 1.49x).