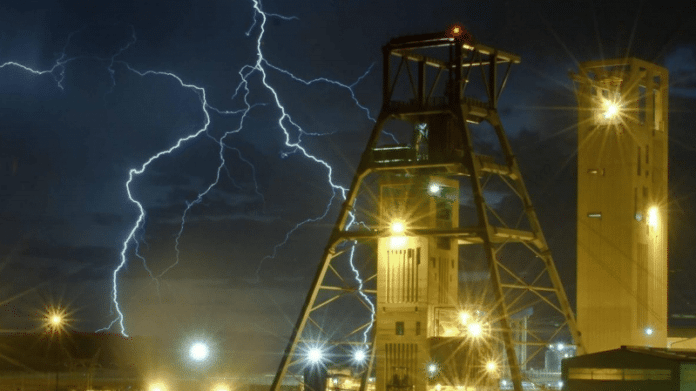 GOLD Fields kept adjusted production guidance unchanged for its 2018 financial year despite disappointing numbers from its South African region (South Deep) which is forecast to deliver about half of its re-scoped 322,000 ounces target set in February.
The group's full year production would be two million ounces, the level estimated in August after it said earlier this year that up to 2.1 million oz was likely. The reduction was based on the then performance of South Deep. Happily, a contribution of first ounces from Asanko Gold Mines (AGM) helped offset some of the deterioration at the West Rand mine.
Asanko is in Ghana where Gold Fields already has a significant operating presence at its Damang and Tarkwa mines. The company bought a 45% stake in AGM in March, and helped recapitalise the mine's Toronto-listed owner, Asanko which was struggling to keep control over $164m in debt. Gold Fields' total investment in AGM was $202m.
AGM potentially brings 100,000 oz in annual gold production that Gold Fields didn't previously have. For the five months this year it will have owned the stake in AGM, Gold Fields will derive about 45,000 oz contributing to total production from its international division of 1.85 million oz compared to 1.75 million oz as previously forecast.
Analysts have asked increasingly pointed questions about the sustainability of Gold Fields retaining South Deep which is undergoing another re-assessment, the outcome of which is due in February, a year after its last re-scope.
Gold Fields said it was not assuming production from South Deep for the remainder of the year following the commencement of strike activity earlier this week by about 150 to 200 members of the National Union of Mineworkers (NUM).
They are protesting Gold Fields' proposed restructure of the mine potentially affecting up to 1,562 full-time employees and contractors. Whilst the strike is legal, the employees have also prevented the access of essential service teams to the mine and have perpetrated acts of damage and violence at the mine.
Gold Fields has warned that the mine could close were the strike to continue indefinitely.  The strike is the work of the local NUM branch although NUM top management has also thrown its weight behind the strike activity. This is despite little to no engagement by the NUM during the mandatory 60-day consultation period undertaken by Gold Fields.
"Overall a negative set of results – but not entirely surprising," said Goldman Sachs. "Production was strong but South Deep continued to disappoint. Given the ongoing strike at the mine the company has guided to close to zero production this quarter – which is going to impact how investors think about production in the next year," it said.
From an all-in sustaining cost (AISC) perspective, Gold Fields said it remained on track to report AISC of between $990/oz and $1,010/oz and all in costs of between $1,190/oz and $1,210/oz.