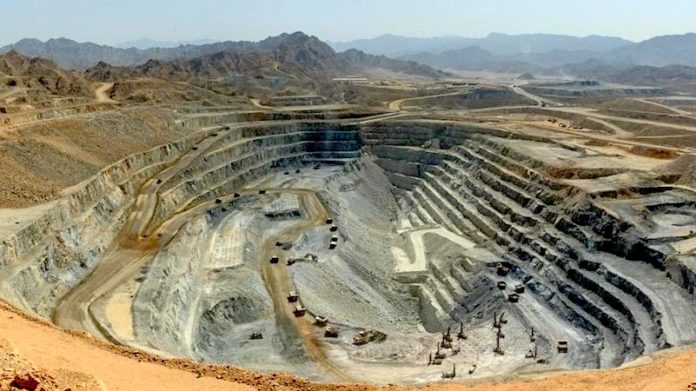 CENTAMIN closed the year with disappointing news saying its Sukari gold mine in Egypt would produce approximately 2% less gold than stated in guidance of 480,000 ounces.
The cash cost of production would be towards the top end of the $625 to $640/oz guided, and all-in sustaining costs would be $900/oz, the company said in an announcement on 27 December. Shares in the company are just under 32% lower this year.
Gold production for October and November was 90,000 oz which came in "… slightly below guidance", the company said. In addition, lower-than-anticipated underground grade that was delivered in December – which was forecast to show an increase in the mine plan – indicates gold poured for the fourth quarter of between 135,000 and 140,000 oz. This had "… resulted in annual production from the Sukari Gold Mine of up to 2% below full 2018 guidance of 480,000 oz," it said.
"Whist the focus remains firmly on sustaining the operational improvements, stringent cost controls and improving gold price means the company continues to be a cash generative business," it added. Further operational detail will be included in the preliminary production results for the final quarter, ending 31 December 2018, scheduled for January 9. "The company will provide 2019 outlook, including production guidance, and updated mineral reserve and resource estimates for 2018 with the annual results in February," it said.
Centamin adjusted production guidance for its 2018 financial year to between 505,000 to 515,000 oz of gold which compares to previous guidance of 580,000 oz. It then lowered production to 480,000 oz later in the year as it battled to work through low grade areas in its surface operations whilst the failure of a drilling rig hampered underground production.