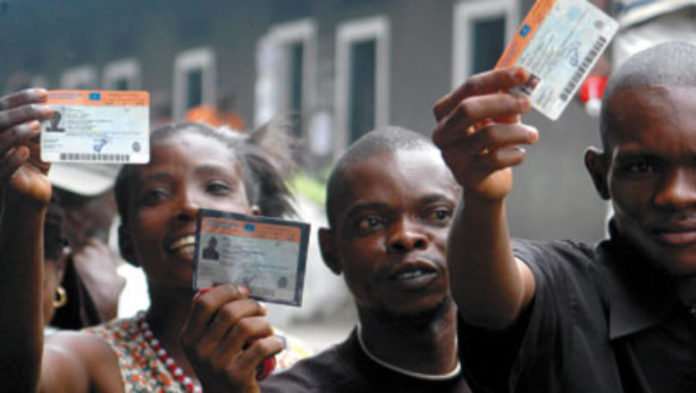 DEMOCRATIC Republic of Congo's (DRC's) government cut internet connections and SMS services across the country for a second straight day on Tuesday as the country nervously awaited results from the weekend's chaotic presidential election, said Reuters in an article republished by TimesLive.
Both the opposition and ruling coaltion said on Monday they were on track to win after a turbulent election day on Sunday in which many Congolese were unable to vote due to an Ebola outbreak, conflict and logistical problems.
Barnabe Kikaya bin Karubi, a senior adviser to President Joseph Kabila, said internet and SMS services were cut to preserve public order after "fictitious results" began circulating on social media. "That could lead us straight toward chaos," Kikaya told Reuters, adding the connections would remain cut until the publication of complete results on January 6.
The central African country began counting ballots from a presidential election marked by delays and fears of violence and vote-rigging, straining hopes for its first-ever peaceful transfer of power. After a relatively bloodless vote, election officials embarked on the marathon task of counting and collating, their work scrutinised by opposition parties for any sign of fraud. Sunday's elections went ahead after two years of delays and sporadic clashes in the notoriously unstable country.
A victory for presidential hopeful Emmanuel Shadary, who is thought to be a protege of president Joseph Kabila, would increase the likelihood of the government pressing ahead with plans to levy a 10% tax on cobalt production and enforce decisions to raise taxes on copper. The DRC accounts for two-thirds of global production of cobalt, a metal used in electric vehicles, and is also a significant source of copper, gold, tin and coltan, an ore that contains a metal used in mobile phones.
In September, the DRC's mines minister, Martin Kabwelulu, snuffed out any hopes mining firms might have had about negotiating concessions following promulgation of a new Mining Code which does not take account of stabilisation clauses in a previous version.
"It is not the place of any participating party, whether civil society, mining companies or even the government to try to call into question the text governing the mining sector," Reuters cited Kabwelulu as saying.
Major mining companies including Glencore and Randgold Resources bitterly opposed the code, which axes tax exemptions and hikes royalties and profit taxes. They have been holding out hope it might be watered down in further negotiations.
"I call on investors to move beyond the comfort of the land and concessions that were ceded to them by different state companies … to take real risks by exploiting the rest of the country," said Kabwelulu.