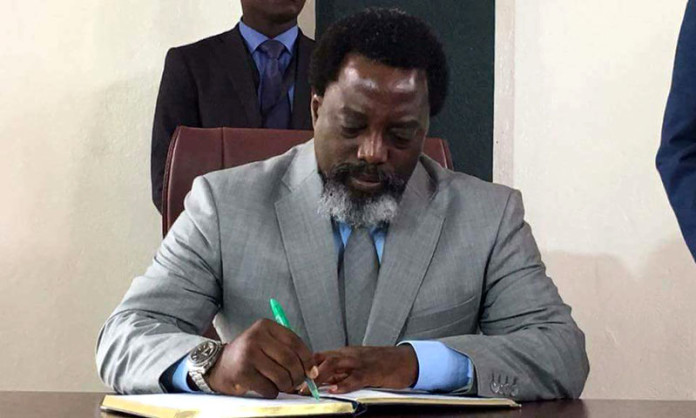 CITIZENS of the Democratic Republic of Congo (DRC) were "bracing for violence" this weekend, the time set aside for national elections and potentially the first transfer of power since 1960 when the central African country won its independence, said Bloomberg News.
Citing a poll conducted by New York University's Congo Research Group (CRG), Bloomberg News said presidential hopeful, Emmanuel Ramazani Shadary, the protege of President Joseph Kabila, was trailing the opposition by a large margin. Rival, Felix Tshisekedi, tops the survey followed by another bidding for the presidency, Martin Fayulu.
The data shows "… many Congolese are bracing for violence," Jason Stearns, CRG director told Bloomberg News. The poll was run in October.
Elections are more than two years overdue, said Bloomberg News. "Initially scheduled for late 2016, just before the end of Kabila's second and – according to the constitution – final term, authorities postponed the polls. Kabila stayed put, fueling suspicions he'd seek a way to run again," it said.
"His nomination of Shadary, a loyalist and former interior minister, quelled those misgivings, but spawned speculation that Kabila intends to be the power behind the throne. The 47-year-old has refused to rule out another presidential bid when he's eligible again in 2023," it said.