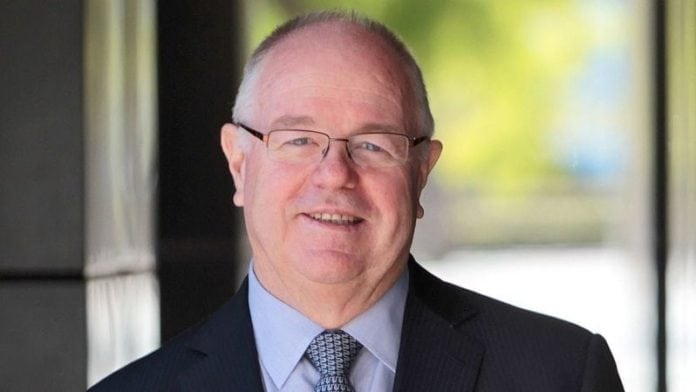 PERSEUS Mining MD, Jeff Quartermaine, said it was crucial the company began "full scale" development of its third mine, the $264m Côte d'Ivoire project, Yaouré, by the end of the current quarter or risk missing its fourth quarter 2020 production deadline.
"If we haven't got the mining licence by the end of this quarter then it will begin to impact on the project's schedule," said Quartermaine in response to an analyst question during the presentation of the firm's second quarter and half-year production numbers.
"So we are working hard on the licence and the finance for the project," said Quartermaine who added he was "frustrated" that the details of a $200m corporate debt facility could not yet be fully disclosed. "We just have to lock it down," he said.
Quartermaine added that the company had to make use of 'weather windows" given to it or have to contend with interrupted civils work on Yaouré. He added, however: "At the moment everything is looking positive". Heavy rains played a part in lower than forecast fourth quarter production.
Yaouré will be Perseus' third gold mine following the development of Sissingué, also in Côte d'Ivoire, and Edikan, a mine in Ghana. Once completed, the company would be positioned to produce about 500,000 oz a year in gold production by 2022. Said Quartermaine of the fourth quarter numbers: "This is our eighth quarter of performance and so I  think even the most cynical would have to say we are a reliable gold producer of some substance".
Perseus reported gold production for the 2018 financial year of 288,463 oz which was approaching the mid-range of guidance of between 270,000 to 310,000 oz. All-in sustaining costs (AISC) came in at $994/oz, approximately 5% lower than the mid-point of the guided cost range.
Gold production for the current financial year will be between 271,000 oz and 291,000 oz at an AISC of $925/oz to $1,000/oz. Quartermaine indicated the year had started well: "We are 13% above budget at the moment so we are off to a flier in the March quarter".
HEDGING
Perseus said it had agreed to hedge 101,000 oz of at a weighted average sales price of $1,304/oz which would be delivered progressively until September 30 in 2020, shortly before the planned commissioning of Yaouré.
Perseus also sold gold on a spot deferred basis in two separate agreements: 83,000 oz at an average price of $1,238/oz in the fourth quarter, and a further 45,000 oz in the current quarter. This takes total gold sold on a spot deferred position to 128,000 oz at a weighted average price of $1,259/oz.
"Once the corporate debt facility for the development of the Yaouré Gold Mine is in place, these spot deferred sales will be designated as required by the debt facility over the three-year period ending in 2022," said Perseus in its update. "Once the contracts are designated, based on the current forward curve, the average delivered sales price of these gold sales will be approximately $1,350/oz," it said.
EXPLORATION
On November 20, Perseus said in an announcement it was "encouraged" by drill results that could see it extend Edikan beyond its current six year life. This would, however, involve proving the viability of mining the Esuajah Gap which, when combined with the commercially viable Esuajah South reserve (391,000 oz in open-pittable proven and probable gold reserves), could provide a substantial extension to mining operations there.
Quartermaine cautioned analysts not to expect immediate results. One of the considerations ahead of approving the project would be agreeing compensation with the community residing near the reserves.
"We don't want to overdo the compensation in our enthusiasm to go after a target as we could set a precedent that could harm us later," he said. Currently, the company had the support of the local community, he said.