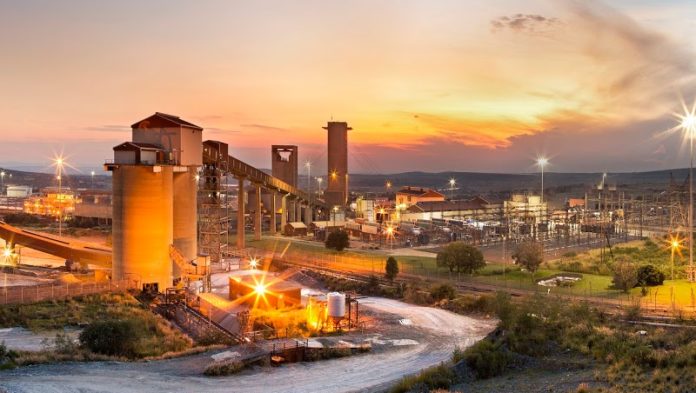 ANGLOGOLD Ashanti forecast an increase in basic earnings for its 2018 financial year owing to lower costs related to its South African assets, and an increase in earnings from Kibali, a mine in the Democratic Republic of Congo (DRC).
Headline earnings are expected to be between $207m and $224m, with headline earnings per share coming in at between 50 cents and 54 cents, the company said in a statement to the Johannesburg Stock Exchange. Headline earnings and headline share earnings for the comparative period were $27m and six cents, respectively.
On a basic earnings level the company would post between $120m and $137m for the year, resulting in basic earnings per share of between 29 cents and 33 cents (2017:-$191m and -46 cents respectively), it said.
Lower amortisation levels for South Africa with the closure of TauTona in 2017 and the sale of the Moab Khotsong and Kopanang operations early in 2018 were among the reasons for the year-on-year improvement. Income from Kibali increased $95m post tax.
There were several exceptional items that negatively influenced basic earnings including a non-cash impairment of the uranium plant at Mine Waste Solutions that had a $66m impact. Retrenchment costs also hit earnings.