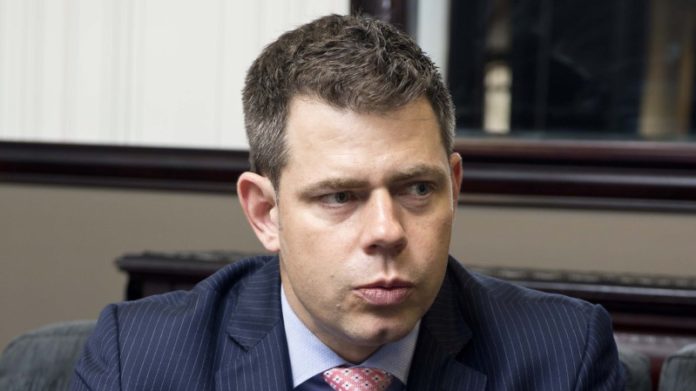 GOLD miner Pan African Resources, which suspended its dividend last year because of the closure of Evander underground mine and the cost of building the Elikhulu tailings project, is committed to restoring payments when it can, financial director Deon Louw said.
The group's net debt surged to R1.8bn at the end of December from R653m a year previously, mainly on the costs of Elikhulu. It is restructuring its revolving credit facility to make the main repayment in June 2022 rather than June 2020 as originally agreed, and the group is strongly cash generative.
Louw said the board recognised the importance of dividends to shareholders and would make a decision on resuming the dividend after the end of the financial year, taking into account stability of operations and cash flows.
The group is confident it can produce 170,000 ounces of gold for the full year after production, excluding discontinued operations, rose 54.2% to 81,014coz in the six months to December. Of that, 50,556 oz came from the core Barberton complex while the Elikhulu tailings retreatment project contributed 15,292 oz from its first four months of production.
On the back of higher production, an 18.5% fall in all-in sustaining costs (AISC) in rands and a higher rand gold price, Pan African more than doubled earnings from combined operations to 7.15c a share. CEO Cobus Loots said AISC would continue to fall as Elikhulu reaches steady state.
The shares rose to 195 cents on the JSE after the results announcement, close to a year's high, before dropping back to 190c. They are still well down on the peak of 435c touched two and a half years ago.
Pan African is considering two growth projects that could be funded from internal cashflows: development of Royal Sheba, which is part of Barberton, where about 0.37 million oz has been discovered near surface; and mining the pillar at Evander No 8 shaft.
A feasibility study will be completed on the Royal Sheba project by the end of this month and discussions about the necessary permits have been initiated, Loots said.
The feasibility study on the Evander 8 shaft pillar has been completed and a final investment decision will be taken before the end of next month. Loots said the Evander 8 pillar could deliver about 30,000 oz a year for three years, requiring upfront capital of only R15m, but the focus was on mining it safely.
After the shaft pillar project, Pan African would consider the Egoli project at Evander, which would be an underground development. Although management's focus has been on increasing ounces from tailings and near-surface projects – which will see its production balanced almost equally between surface and underground production – he said Pan African could not ignore the potential at Evander, where a 30 million oz resource remained.