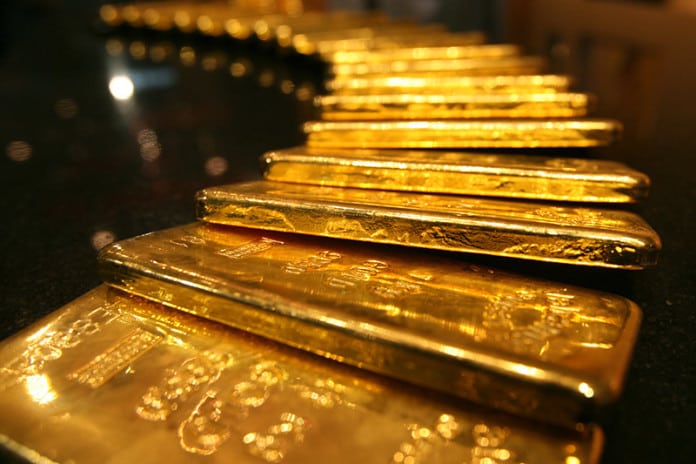 THE way has been cleared for Sibanye-Stillwater to conduct a count of union membership at its gold mines in an effort to bring the curtain down on a four-month strike by the Association of Mineworkers & Construction Union (AMCU).
This was after the Labour Court delivered a third instalment of bad news to AMCU, judging Sibanye-Stillwater was entitled to extend a gold wage agreement signed in November to all employees notwithstanding the strike activity.
Sibanye-Stillwater's November agreement with the NUM and other unions was to raise basic wages for most categories of gold mine employees, surface and underground, by R700 a month in each of the first two years, and to R825/month in the third. Housing allowances and medical benefits were also lifted.
AMCU's gold industry wage demands, first tabled in June last year, were for R12,000 per month per entry-level employee.
The company must first, however, verify union membership. The aim is to clarify Sibanye-Stillwater's contention that more than 50% of its employees are with unions other than AMCU.
In terms of South Africa's Labour Relations Act, when the majority of union membership agrees to a wage deal it is extended to the balance. This would have the effect of making AMCU's strike unprotected.
In the event of an unprotected strike, Sibanye-Stillwater would be able to discipline the strike's participants and even dismiss them. Given that the company has served a Section 189 in terms of which it intends to restructure about 6,700 jobs at its gold mines, this would leave striking employees vulnerable.
Neal Froneman, CEO of Sibanye-Stillwater, said the Labour Court's judgement "… provides a clear path forward to resolving the ongoing strike in a manner which does not compromise our values or undermine our other stakeholders who have also been negatively impacted by the AMCU strike action".
Spokesman for Sibanye-Stillwater, James Wellsted, said the company would now meet with the Commission for Conciliation, Mediation and Arbitration (CCMA) in order to hammer out the details through which the union membership count will happen.
The strike had affected the firm's Driefontein mine the most where AMCU membership is 60% of total employees but where official turnaround is 25%. "It seems as if some NUM employees feel unable to attend work," said Wellsted. The impact is less pronounced at Beatrix and Kloof where the employee turnout is much higher at 55%.
AMCU has had a rough time in the courts in the last six days. On March 18, the Labour Court gave Sibanye-Stillwater the all clear to proceed with a restructuring of its gold operations. The restructure had previously been interdicted by AMCU.
Three days earlier, the court delivered a damning judgement on plans by AMCU to call a secondary strike at a number of mines in the platinum and coal sectors. The aim of the secondary strike was to hike the pressure on Sibanye-Stillwater in order that it accede to AMCU's gold wage demands.
But the judge had a very dim view of the proposed secondary strike saying that it was "unreasonable" and would have a major effect on the mining industry in return of "negligible" benefits to AMCU's cause.
Wellsted could give no time on when the membership count at its gold mines would be completed. Commenting on recent market movements, however, which has seen the palladium price touch a record $1,600/oz, Wellsted said it was pleasing. "The basket price [for platinum group metals] is now about R18,500/oz compared to R12,800/oz a year ago. This is a significant increase," he said.
Sibanye-Stillwater produces platinum group metals from its Rustenburg operations in South Africa and its Stillwater facility in the US. Shares in the company are nearly 4% higher today in Johannesburg taking share price gains on a year-to-date basis to just over 61%.