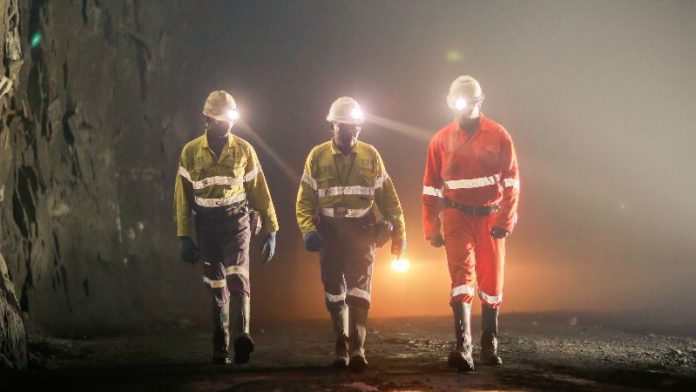 SIBANYE-Stillwater would unveil restructuring plans for Lonmin in about a month as there were certain of the former firm's older shafts that "weren't contributing to the bottom line", said Neal Froneman, CEO of the Johannesburg-listed group.
Froneman was responding to questions following presentation of the firm's interim results in which it posted a loss largely owing to lost gold production as a result of strike action.
In the presentation, Froneman also issued a warning to the Association of Mineworkers & Construction Union (AMCU) regarding a possible strike if wage talks in the platinum sector stalled. Froneman said his company could "… sustain a strike for a very long time as half of our revenue comes from the US", a reference to the Stillwater palladium and platinum mine.
Sibanye-Stillwater completed the acquisition of Lonmin in May following the approval of shareholders, a process that took 18 months from when the transaction was first unveiled in December 2017. During that time, Sibanye-Stillwater said restructuring was likely. This was despite Lonmin having initiated its own process, potentially affecting 12,000 jobs – about a third of total employed at the company.
Froneman remarked today that conditions imposed by the Competition Commission regarding the takeover of Lonmin did not exclude restructuring by means of a Section 189 proposal as set down in the Labour Relations Act. In any event, the conditions imposed by the Competition Commission only stood for six months from effective date.
"We are now three months into the transaction," said Froneman. "It is not profitable, significant changes are required. Unfortunately the bottom line for Marikana (Sibanye-Stillwater's renaming of the Lonmin shafts) is that the operations require significant restructuring."
This was despite an elevated platinum group metals basket price which was in excess of R20,000 per 4E ounce. Assuming the Marikana shafts produced the same amount of metal, the earnings before interest, tax, depreciation and amortisation (EBITBA) generated would be significantly in advance of the first half of the year, said Robert van Niekerk, head of Sibanye-Stillwater's South African operations.
During the three months Sibanye-Stillwater had owned Lonmin (Marikana shafts), the company had moved into a net debt position largely because it cancelled an offtake agreement with a third party Froneman said would benefit the company in the long run.
WAGE NEGOTIATIONS
AMCU president Joseph Mathunjwa raised the temperature on wage negotiations in the South African platinum sector on August 13 by suggesting Sibanye-Stillwater's wage offer of R300 per month extra for Lonmin employees was "shockingly low".
Froneman, however, was sanguine on the prospect of a strike. He didn't believe it was favoured by AMCU members, adding that new South African legislation calling on unions to respect secret ballots when union leaders asked for a strike mandate was helpful.
He called on the Commission for Conciliation, Mediation and Arbitration (CCMA), the body that helps negotiate wage disputes, and the Registrar of Labour, to ensure unions adjusted their constitutions to allow for a secret ballot.
Froneman also suggested that the five month strike at the firm's gold mines was "a very necessary thing" because AMCU members would be aware that a strike would not result in a change to Sibanye-Stillwater wage offers.
The fact that about 80% of platinum mining employees were affiliated to AMCU was also helpful and would help to differentiate the wage negotiation process from that at the gold mines last year, he said.