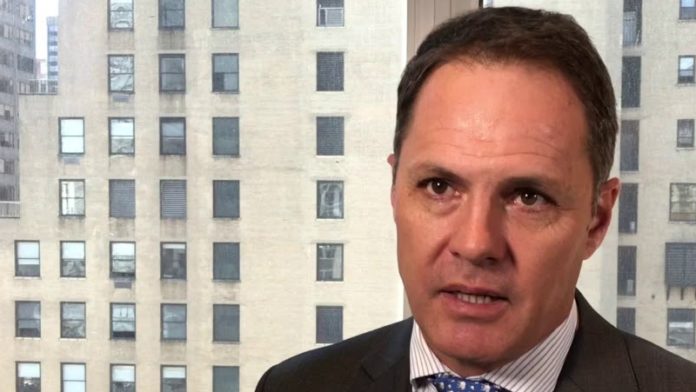 DRDGOLD took the first steps in bringing its all-share purchase of Sibanye-Stillwater's Far West Gold Recoveries (FWGR) to bear, announcing a 20 cents per share final dividend – three-fold the (interim) dividend it paid its 2018 financial year.
This was on the back of stronger earnings numbers for its 2019 financial year in which gold production was higher – thanks to FWGR – and achieved despite a period described by CEO, Niël Pretorius, as "fraught".
The 12-months under review was affected by "… disruptive labour action, the near collapse of power utility Eskom, and a loss of investor confidence," said Pretorius who added that the latter was "… evidenced by capital freeze and high profile corporation emigrations".
DRDGold announced in November 2017 a transaction with Sibanye-Stillwater in which it would buy the surface gold held in Libanon and Driefontein tailings, renamed FWGR, for a 38% stake in the company. The deal was valued at R1.3bn and included a takeover option to Sibanye-Stillwater – an element of the transaction was criticised.
Since then, DRDGold has ploughed R330.7m in a phase one development of FWGR producing just over 20,000 ounces of gold in the period, including gold produced from FWGR before it was declared commercial on April 1. This helped offset 4% lower production from DRDGold's Ergo assets situated east of Johannesburg.
Total group production for the year was 160,000 ounces including the contribution from FWGR. Group all-in sustaining costs were 4% higher at some R524 713/kg, excluding the cost of pre-commercial FWGR production.
The outcome was a 5% increase in operating profit of R371.8m although the margin fell some 6%. The AISC margin more than doubled to 9.1%, however. There was a R60m credit owing to a previously announced change in estimated environmental rehabilitation. Headline earnings consequently came in at 72.7m compared to R7m in the previous period, equal to share earnings of 10.9 cents versus 1.7 cents previously.
Eager to prove its decision to invest in Sibanye-Stillwater's gold dumps was correct, DRDGold said it had repaid the portion of the revolving credit facility used to help finance the deal. Net cash, at R279.5m as of June 30, was "only marginally" lower than the R302.1m it held on July 1.
"We stated at the time of acquiring FWGR that we were determined to ensure that the consequent 38% dilution of earnings from Ergo would be compensated for by the 62% our existing shareholders would acquire in the new project," it said.
"We are delighted, therefore, that this acquisition not just matched the dilution, but was accretive to the net cash earnings of our existing shareholder base." DRDGold said it would begin advance planning for the second phase of FWGR.
With FWGR now in motion, DRDGold said it was expected to produce up to a fifth more gold in the current financial year. It has guided to output of between 175,000 to 190,000 ounces – about 5,469 to 5,938 kg – of gold at a cash operating cost of approximately R490,000 per kg. The price received at R577,483/kg was 8% higher in 2019 year-on-year, but the spot price is currently around R740 000/kg, up R162 000/kg on the average gold price received during the financial year 2019.
"Time will tell if this is sustainable, but while it lasts, the impact this has on our cash flows is nothing short of remarkable," said DRDGold in its results commentary.
Commenting in the full-year results presentation, DRDGold CFO, Riaan Davel, said the improvement in the rand gold price only made its presence felt in the second half of the financial year. However, its impact is instructive for the current year: there was a positive free cash flow of R248.7m in the second half compared to a R261m outflow in the first.
"With some R170m in net cash, we are in a really, really happy place at the moment," said Davel. "This looks like a launch pad," he said of the results.
"A rocket launch pad: even for the 'Roodepoort Rocket' to fly again, and much further than before," he said of the sobriquet given to DRDGold – when it was known as Durban Roodepoort Deep – by the recently passed former CEO, Mark Wellesley-Wood.