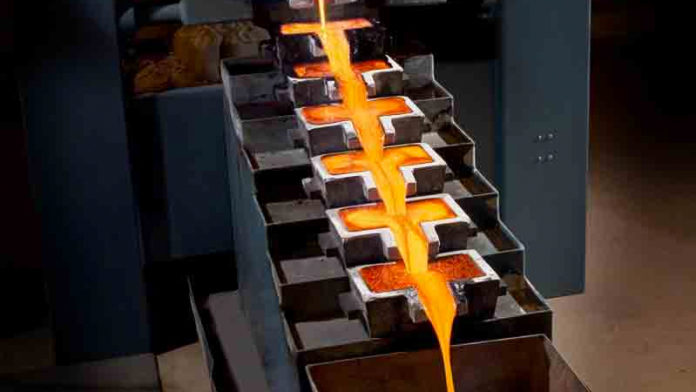 B2GOLD would lift its stake in Colombia's Gramalote gold prospect to 50% and take project management of the exploration programme by the end of 2019 after spending $13.9m on the prospect.
B2Gold, which is listed in Toronto, currently owns 48.3% of Gramalote with the balance owned by AngloGold Ashanti. The partners will be equally represented on the joint venture management committee and will fund their share of expenditures pro rata.
The partners have also agreed on a feasibility study budget of some $40m for the remainder of 2019 through to the end of 2020. The study will involve 42,500 metres of infill drilling and 7,645 metres of geotechnical drilling for site infrastructure. B2Gold said it expected to complete all drilling by the end of May 2020.
In addition, the budget will fund feasibility work including an updated mineral resource, detailed mine planning, additional environmental studies, metallurgical test work, engineering and detailed economic analysis, it said.
The Gramalote Project, which is located 230 kilometres northwest of Bogota, has the potential to become a large low-cost open pit gold mine, B2Gold said. The Environmental Impact Study and Project Implementation Plans for the Gramalote Project have been fully approved by the National Authority of Environmental Licenses of Colombia, it said.
Clive Johnson, CEO of B2Gold, said earlier this year his company wasn't interested in merger and acquisition activity, preferring instead organic growth and greenfields development growth.
It said in March it expected to start a $50m mill expansion of its Fekola gold mine in Mali taking ore throughput to 7.5 million tonnes a year from the six million tonnes annually it currently achieves. B2Gold guided to 935,000 to 975,000 oz for the current financial year at an all-in sustaining cost (AISC) of between $835 to $875/oz. This compares to last year's AISC of $758/oz (2017: $860/oz).