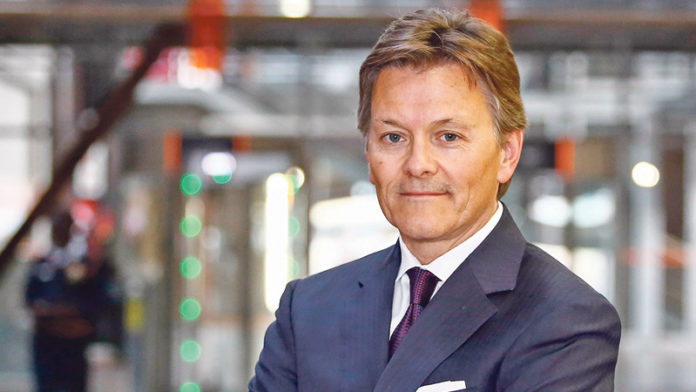 WEST Africa has been identified as a source of new gold following a period of lean exploration spend by the world's gold industry, now catalysed by a 31% improvement in the dollar price for the metal.
Bloomberg News said a number of new projects are being started up whilst existing ones are being expanded or re-engineered so they provide gold for years to come.
"West Africa is brimming with potential," said Kelvin Dushnisky, CEO of AngloGold Ashanti. "Our Obuasi mine is a spectacular orebody that will be a significant production engine for Ghana and AngloGold for many years to come," he said. Obuasi was shut for several years whilst the company developed a plan to access more profitable areas of the orebody.
Most of West Africa's gold deposits have yet to be found and mined, Oumar Toguyeni, Iamgold's vice president for the region told Bloomberg News.
"If you are looking for gold in West Africa, you go to the Birimian belt," Toguyeni said by phone from Mali. "The potential is still there as the region remains under explored. It's the easier deposits that were found," he said.
Bloomberg described the Birimian belt as "… tracts of ancient, gold-rich volcanic rock that stretch from the fringes of the Sahara to the Atlantic coast".
Both of AngloGold's larger rivals, Barrick Gold Corporation and Newmont Goldcorp Corporation also have mines in the region, and Newmont recently completed an expansion project in Ghana, the newswire said.
A shortage of power, a lack of skills and other challenges related to political risk and logistics and infrastructure have been cited as barriers to entry, but Bloomberg News cited Gold Fields CEO, Nick Holland, as saying West African gold mining represented good business once an investment has been made.
The South African firm's Tarkwa mine in Ghana produces at a cost of about $950/oz. Once the waste rock is stripped away "… there is quite a lot of meat on the bone to go for," said Holland. "If you can manage costs and be efficient, open pits, it's great business."