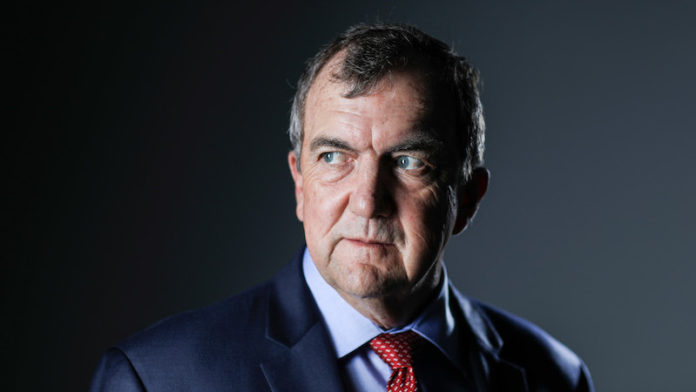 BARRICK Gold followed up the recent sale of its stake in Kalgoorlie Consolidated Mines with an agreement today to dispatch its shares in Senegal's Massawa project to Teranga Gold Corporation for $430m in cash and shares.
The Toronto-listed gold producer owns 90% of the project with a Senegalese joint venture partner. The deal consideration consists of $380m which comprises some 20.7 million shares in Teranga shares at a price of $3,85/share – equal to about 12% of the firm's share capital – and a cash payment for the $300m balance.
In addition, Barrick has locked in potential upside from a gold price run. A contingent payment of up to $50m will be paid by Teranga if the three-year average gold price exceeds $1,600/oz. The contingent payment falls to $25m if the three-year gold price averages $1,450/oz, according to the agreement.
As a significant shareholder in the company, Barrick will be able to nominate a representative to Teranga's board, with conditions applying. It has also agreed to a two-year standstill in respect to increasing its position in Teranga.
Barrick is providing $25m of the $225m syndicated debt financing secured by Teranga in connection with the transaction.
The sale means Barrick will realise $1.1bn from non-core asset sales since unveiling its nil-premium merger with Randgold Resources just over a year ago. In November, Barrick said it would sell its shares in the Kalgoorlie Consolidated Gold Mines Joint Venture in western Australia for $750m to Saracen Mineral Holdings.
It had been rumoured Barrick could sell its Massawa stake for anything up to $500m, but Barrick CEO, Mark Bristow, said today the transaction was an example of how the firm's assets would be better held by other companies.
Teranga has infrastructure and processing facilities about 25 kilometres from Massawa. In addition, the combination of Teranga's orebody with that of the Massawa prospect, and the geological prospectivity, would add "further benefits", he said.
"It is gratifying to continue the value-creating consolidation of assets in the gold mining sector which started a year ago with the merger between Barrick and Randgold, followed shortly thereafter by the merger of the Nevada assets of Barrick and Newmont Goldcorp," said Bristow in a statement.
Some $1.5bn had been identified in non-core asset sales by Barrick which has yet to decide on the ultimate destination of its Lumwana copper/gold operation in Zambia – one of the other assets that has been identified as potentially non-core. Bristow said recently, however, that Lumwana was making money and could be an important player in Zambia copper industry consolidation.
The agreement with Teranga would create "… a substantial new West African gold mining company with significant African ownership," said Barrick.