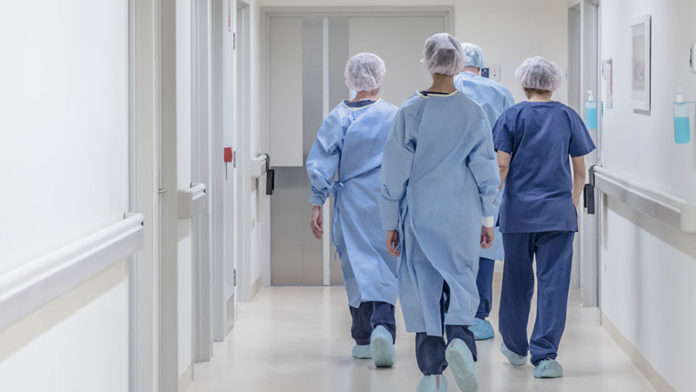 THE South African mining industry's unique positioning as a potential frontline response to the COVID-19 outbreak in the country was demonstrated by AngloGold Ashanti which today said it had made two hospitals available for provincial government's exclusive use.
These facilities will be used by the authorities for the treatment and isolation of COVID-19 patients, the company said in a statement today.
A fully equipped, 270-bed West Vaal facility near Orkney in the North West province and a hospital at West Wits near Carletonville, west of Johannesburg have been made available. The West Wits facility had been closed for a number of years following restructuring of gold mining operations in the region.
It has capacity for almost 300 beds and was described by AngloGold has being "… in good condition" with the necessary oxygen piping infrastructure and other design elements needed for a fully functioning hospital. The Gauteng Department of Health is working to ensure it is fully equipped and recommissioned in the coming weeks, the company said.
"The provincial health teams have worked with incredible diligence to ensure these facilities are made available to serve the public," said Dr. Bafedile Chauke, AngloGold Ashanti's Vice President, Health.
AngloGold Ashanti said it had also donated masks to the Merafong municipality in Gauteng, the Matlosana municipality in the North West Province, and the Chris Hani, OR Tambo and Amathole municipalities in the Eastern Cape.
Other initiatives include the local manufacture of free-standing 1,000 litre water tanks, long used in the group's West African facilities, for hand-washing – a basic function that, when all is said and done, remains one of the best preventative measures against COVID-19.
Some 5,000 care parcels consisting of groceries, handwash, multipurpose cleaner and a COVID19 information booklet have also been distributed to the needy to help cushion the 21 day lockdown. Recipients include the elderly, people with disabilities and those receiving childcare grants. We are working alongside the Imbumba Foundation for the implementation of this initiative.
AngloGold Ashanti has also pledged R20m to the Solidarity Response Fund – an independent initiative, registered as a public benefit company and supported by business, civil society and the South African government.
"The fund will be used to provide rapid and targeted actions to support the healthcare sector in efforts to flatten the curve of infections and provide humanitarian support to vulnerable households and communities," said AngloGold Ashanti.