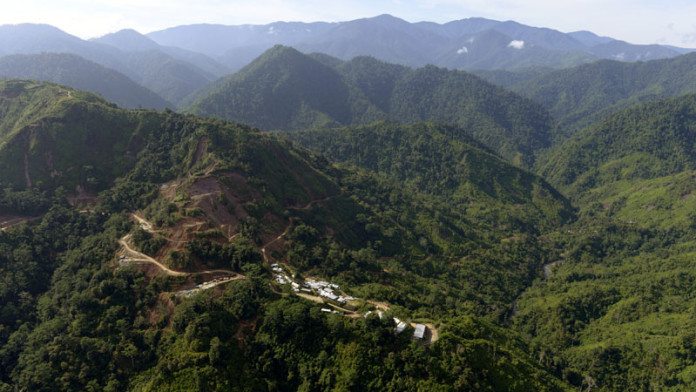 NEWCREST Mining was ready to resume talks with Papua New Guinea (PNG) to develop its major Wafi-Golpu gold project held in joint venture with South Africa's Harmony Gold after the government declined to renew a mining lease for Barrick Gold last week.
The partners had hoped to get development permits by June last year but the project was delayed by internal PNG politics, said Reuters.
The newswire quoted Newcrest CEO, Sandeep Biswas as saying of the PNG government that: "We are hearing publicly and through communications to us, that they are ready to restart discussions, we remain ready and able and available to restart when the government is ready to sit down".
"Obviously, they have a lot on at the moment. But I think they do see investments like this as a way forward in PNG to counteract the downturn and effects of the COVID crisis". Biswas was commenting in a quarterly update.
PNG said in September it wanted to keep 40% of gold produced from the Wafi-Golpu project before it declined last week to approve the Barrick lease extension, for the Porgera project, which Barrick operates but jointly owns with China's Zijin Mining.
Reuters said that PNG officials were not available for comment, but Prime Minister James Marape, in a social media post, suggested his government could yet change its mind on the mining lease. "To Barrick, we appreciate that you have been part of us since 2006 … We want to work with you to properly phase you out (depending on negotiations)."
Biswas said the situation between the PNG government and Barrick was unique to them and whilst it "has raised concerns … I hasten to point out that these things are project specific".
The Wafi-Golpu project is expected to take five years to develop and to produce 320,000 ounces of gold and 150,000 tons of copper at peak production.