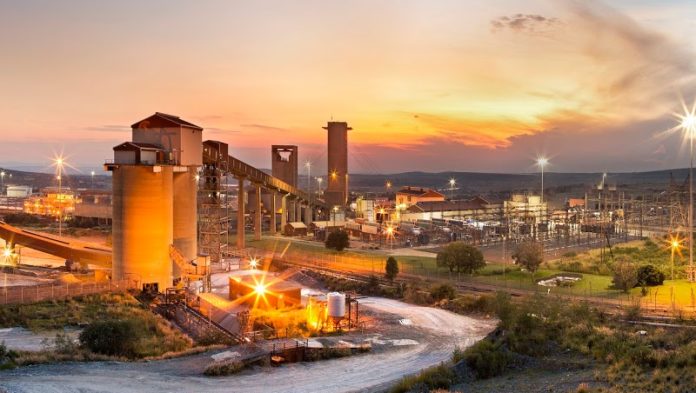 ANGLOGOLD Ashanti halted production at its Mponeng mine west of Johannesburg after 164 employees tested positive for COVID-19.
This is the largest single outbreak of COVID-19 at a South African mine to date after Impala Platinum announced a week ago that 19 cases had been detected at its Marula mine in Limpopo province and some 30 cases were reportedly identified at the premises of the Dwarsrivier chrome mine, owned by investment company, Assore.
South Africa on Sunday reported just over 11,000 active cases of COVID-19 with one third of the cumulative confirmed cases recorded in the last week alone. Based on its predictive modelling, the government is expecting a significant increase in occurrence of the disease.
The closure of AngloGold's Mponeng comes on the day South African president, Cyril Ramaphosa, announced the widely-expected reduction in the country's COVID-19 lockdown regulations from June 1. The move is expected to precipitate the return to work of about eight million people, including all mining sector employees.
In terms of level 3 lockdown, underground mines are permitted to ramp up to 100% of production whereas they are currently restricted to 50% of productive capacity under level 4 lockdown rules.
AngloGold Ashanti said in an announcement that it had undertaken a screening, contact tracing and testing programme after an employee tested positive last week – the first to do so at the mine.
Following a battery of 650 tests, which included primary contacts as well as those who wished to be tested on a voluntary basis, some 164 positive cases were logged. There were only a handful of tests left to process, the company said.
The "vast majority" of those who tested positive were asymptomatic, said AngloGold. "All positive cases will be isolated in line with national health protocols, with on-site facilities available for those who may need them," the company said in its announcement.
Mponeng uses electronic tracking of all people underground as a safety tool in the event missing miners have to be located. This system has been useful in quickly locating primary, or close contacts, it said.
The Department of Health and the Department of Mineral Resources and Energy, the National Institute of Communicable Diseases (NICD), regional health authorities and labour unions are being engaged in the process.
Commenting on its decision to shut the mine, AngloGold said: "As a precautionary step, and after discussions with the regulator, operations at Mponeng Mine – which were running at 50% capacity – have been temporarily halted on a voluntary basis, to complete contact tracing and to again deep clean and sanitise the workplace and key infrastructure".
Mponeng is the mine that Harmony Gold agreed to buy for $300m. The transaction is expected to close on or before June 30.