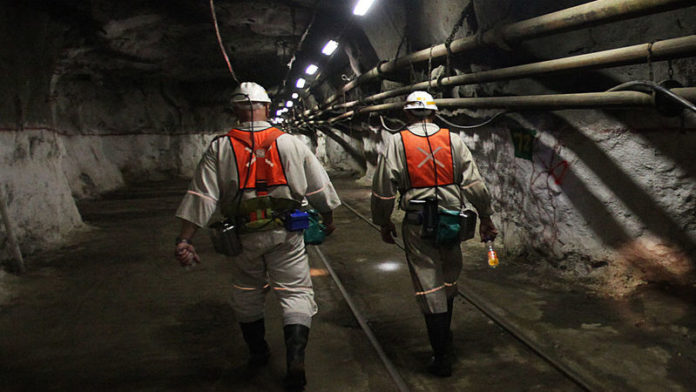 THE Minerals Council South Africa warned a rise in positive cases of COVID-19 was inevitable on the country's mines and so it has come to pass with Sibanye-Stillwater adding its name to the list.
It said in a statement today that 51 employees had tested positive for the virus at the firm's Thembelani shaft located at the Rustenburg platinum group metal (PGM) operations. This was in addition to two positive cases last week.
Following those initial positive cases, 120 employees with direct and indirect contact were tested. As with the majority of cases reported by AngloGold Ashanti at the weekend, the positive cases at Sibanye-Stillwater were asymptomatic. Counselling and quarantining had taken place.
Instead of closing the mine as AngloGold Ashanti elected to do at Mponeng, Sibanye-Stillwater said it had shut the specific workplaces to which the cases were traced. Related crew members who did not test positive – about 21 people – who had been working in shifts at the workplaces were quarantined.
The other contacts who did not test positive – some 47 people – will also remain in quarantine for 14 days as a precaution, the company said. The measures had passed muster with the departments of health, and mineral resources and energy.
Roger Baxter, CEO of the Minerals Council, said on Wednesday there was no hard and fast rule on closing a mine in the event of positive COVID-19 infections. "There's no percentage where a mine must close," he said. "The reality is that this is a case-by-case thing. It is a pre-cautionary and principled policy undertaken by each mining company."
All in all, there have been 65 positive COVID-19 cases reported at Sibanye-Stillwater operations across the board. Apart from the cluster at Thembelani, most infections were isolated and spread over underground and surface assets with employees from various communities, the company said.
"We are working closely with the public health authorities to assess the extent to which the high incidence of asymptomatic cases could be related to community transmission," said Sibanye-Stillwater. "The management of the mine and its medical team are working closely with the public health authorities in a joint effort to contain the rate of infection and to protect those who may be most vulnerable," it said.
Commenting during the firm's annual general meeting on Tuesday, Sibanye-Stillwater CEO, Neal Froneman, said that he was unsure if the firm's underground gold and platinum mines would return to 100% of productive capacity from June, the date set aside by the South African government for a lowering in the COVID-19 related lockdown level which allows for more industrial activity.
"We are not even sure that we will ramp up to 100%, and we will have to assess that in the next phase of the ramp-up," Froneman said.
He added that the implementation of safety measures would be challenging at deep operations. "What I have assured is that we are not putting commercial issues ahead of the wellbeing of our employees."