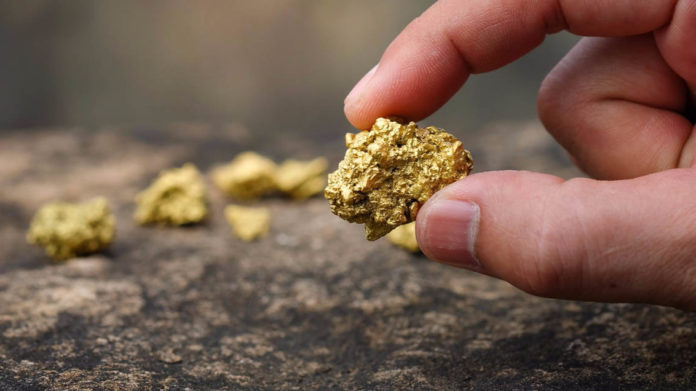 ENDEAVOUR Mining aims to discover between 15 million to 20 million ounces of gold from seven assets in an effort to extend the life of its mines beyond 10 years.
This is in terms of an exploration programme that if achieved will see the company more than double its recent success rate
Endeavour discovered 8.5 million ounces indicated resources over the past four years but now it has a broader choice of assets having acquired additional assets in Burkina Faso and Senegal, a new geography for the company.
"Our track record gives us the confidence to set ambitious new targets and, given the strong expected returns, investment in exploration will continue to be an important component of our capital allocation framework," said Sébastien de Montessus, CEO of Endeavour Mining in a statement overnight.
The 'discovery cost' of the strategy has been put at an average of $23 per ounce with some of the cheapest exploration ounces identified at its Ity mine ($17/oz) in Côte d'Ivoire and Houndé ($19/oz) in Burkina Faso.
Endeavour sees the most potential in Ity where between 3.5 to 4.5 million oz in indicated resources have been targeted. At Houndé, Endeavour said it could find three to four million ounces in indicated resources.
About half of the projected discoveries – more than two times production – comes from the flagship mines Ity, Houndé and Sabodala-Massawa in Senegal. Up to two million ounces has been targeted for discovery at greenfields projects where Endeavour has registered recent success with its Fetekro prospect.
"We believe these mines have the potential to be Tier 1 assets with over 10 million ounces resource endowment, inclusive of historical production," said De Montessus.
The exploration strategy is an effort to inject greater certainty into Endeavour's business case. The company has already locked in production of between 1.4 to 1.6 million oz a year over the next five years.
West Africa is highly prospective for gold.
Currently, the region comprises 12.5% of world gold output, largely owing to major new mineral discoveries in the francophone regions of Mali, Côte d'Ivoire and Burkina Faso.
It attracts the most gold exploration spend after North America and Australia, and consequently has been host to an estimated 79 million ounces in new discoveries in the past decade, the most globally, according to a report by S&P Market Intelligence.
The downside to West African gold is political instability, a factor that may be a limiting factor in Endeavour's valuation.