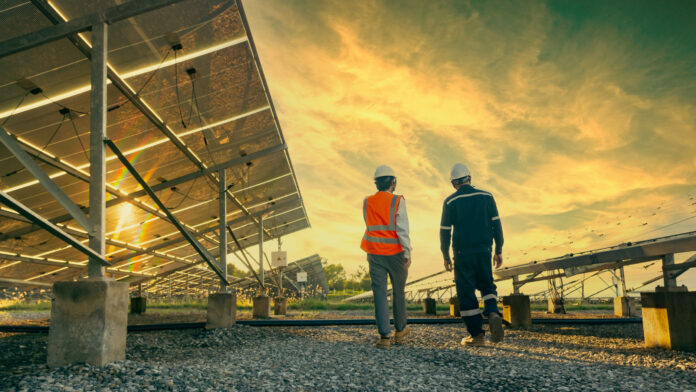 B2GOLD is to expand solar power generation facilities at its Mali mine Fekola as part of a strategy to reduce scope 1 and 2 emissions 30% by 2030.
The 30MW plant will be expanded by 22MW which will reduce greenhouse gas emissions 24,000 tons a year and reduce heavy fuel oil consumption by an average 7.6 million litres annually, the company said.
Construction of the Fekola solar plant expansion project is expected to begin in the third quarter of 2023 and is estimated to be complete in the third quarter of 2024, it added.
Otjikoto, B2Gold's Namibia mine, operates a 5.8MW solar plant. As with Fekola, Otjikoto's maintains a fully autonomous hybrid power plant.
Commenting on its 2030 emission targets, B2Gold said it was "… pursuing initiatives to increase the proportion of renewable energy sources, electrify operations, and improve energy efficiency".
B2Gold is investing heavily in Fekola. Earlier this month, it announced total capital expenditure of $352m at the mine this year. The outlay includes $138m in growth capital related to expansion at the Anaconda and Dandoko extension projects and underground mine development.
Total production for B2Gold in the 2022 financial year was 1.03 million oz – the third consecutive year of one million plus ounces in production. It has targeted output of one million to 1.08 million oz for the current year.
Commenting on the prospect of expanding, B2Gold said the engineering study was expected during the second quarter. It would be based on processing at least four million tons a year in oxide resources.
"Initial analysis indicates that the combined Fekola and Fekola Regional (Anaconda area) processing facilities could have the potential to produce more than 800,000 oz of gold per year commencing as early as 2026," the company said.