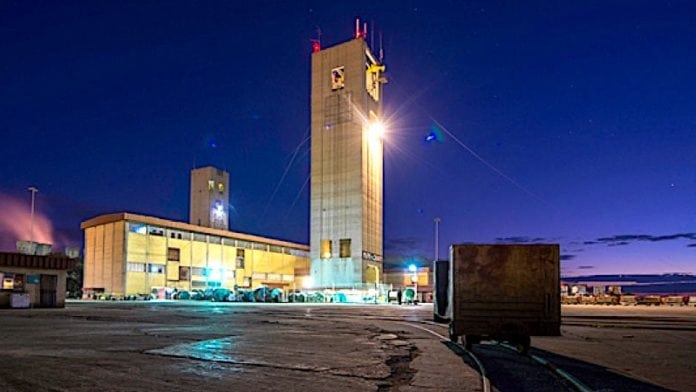 HARMONY Gold said production for the six months ended December would come in between 720,000 and 745,000 ounces putting it on course for full year production of 1.4 to 1.5 million oz.
All-in sustaining costs (AISC) were set to come in at below R900,000 per kilogram for the six month period, as previously guided.
Second quarter gold production was also higher than the first, Harmony said today in an update. This was owing to improved grades which came in higher than the guided range of 5.45 to 5.6 grams per ton and helped offset "ongoing electricity shortages and supply chain disruptions".
South Africa has been plunged into deeper power loadshedding as state-owned utility Eskom struggles to keep its ageing fleet operating sustainably. The government has raised the prospect of declaring the power crisis a state of emergency. This will enable it to deal quicker with the problems, it says.
Harmony is likely to use its interim results announcement – scheduled for March 1 – to highlight its growth strategy.
It said today it had received "all the necessary permits and approvals" for the construction of the Kareerand tailings storage facility expansion at its Mine Waste Solutions, west of Johannesburg.
The expansion of Kareerand is expected to contribute about 100,000 oz of gold a year, adding 16 years life of mine to Mine Waste Solutions at an estimated AISC of R572,000/kg over its life. Mine Waste Solutions was bought in a $200m package with Mponeng mine in 2020 from AngloGold Ashanti.
Feasibility studies assessing the future development of Eva Copper had also started with a view to completion in about a year, the group said.
Eva Copper is a copper-gold project situated in Australia's North Queensland. Harmony announced in October it had bought the asset from Copper Mountain Mining Corp. for $230m. In terms of the consideration, $170m will be paid in cash with a future contingent payment of no more than $60m in the form of a royalty stream to the seller.
Eva Copper is expected to yield 100 million pounds of copper a year and 14,000 oz of gold annually over an expected mine life of 15 years. The deal consideration would be funded from cash and Harmony's revolving credit facility.
Importantly, the project would give the firm's international strategy a firm push after it had been frustrated by development delays of its Wafi-Golpu gold/copper project in Papua New Guinea (PNG). Potentially an enormous enterprise, Harmony is still waiting on the PNG government to grant the project a special mining lease.
In a separate announcement, Harmony also said it had restructured the organisation to allow for "expanding its global footprint and diversification into other commodities, whilst enhancing operational excellence".
Beyers Nel, formerly COO of the South African operatins, would become responsible for South Africa and Southeast Asia as its group COO Operations. A regional executive operating officer for each of Southeast Asia and South Africa would then report to Nel.
This would allow for the appointment of Johannes Van Heerden who would become group COO, new business development and growth.