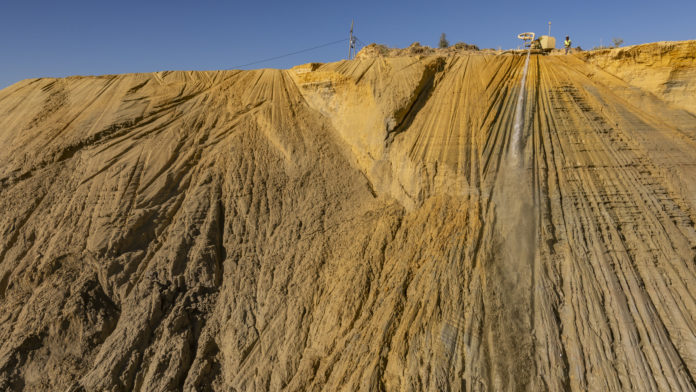 DRDGOLD said in a trading statement today it would report improved interim share earnings of between 59.5 to 68.1 cents which compares to share earnings of 58 cents in the previous six month period last year.
This was largely down to an 11% increase in the rand gold price as well as a 10% lift in yield from the company's sites which lifted revenue to R1.96bn, an increase of R153.8m compared to the same period last year.
The results are due to be published on February 15.
Gold sales were 2% lower partly owing to lower volumes. DRDGOLD said throughput fell 14% owing to "unprecedented" loadshedding, unscheduled electricity trip-outs at its Ergo plant related to the Eskom grid and "excessive" rain.
Bad weather was also behind lower volumes at DRDGOLD's other asset, Far West Gold Recoveries where operations stopped for four days.
During the six month period (ended December) DRDGOLD generated R215.4m in free cash flow and paid cash dividends of R342.5m. The group had no debt.
DRDGOLD CEO Niël Pretorius has been critical of operating conditions of South Africa in the past and is likely to rail against the heightened level of loadshedding by Eskom later this month when the company presents its results.
But in October he was more upbeat saying South Africa was too good a mining jurisdiction to be ignored. The company would continue to navigate challenges in the country which included "societal instability, poor service delivery, poor standards of political governance and clumsy policy," he said.