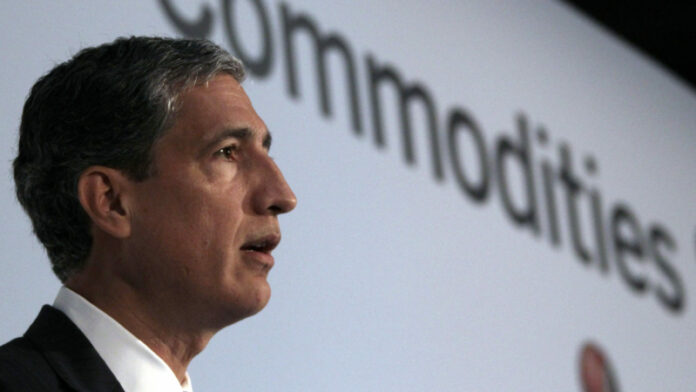 ANGLOGOLD Ashanti elected to retain its Córrego do Sítio operations (CdS) in Brazil operated by subsidiary AGA Mineração after failing to attract a buyer with "the right ESG credentials".
"CdS was not about price, but also about whoever owned it had to have the possibility, the right ESG credentials to take that asset on," said Calderon. "So better we own it." Calderon said AngloGold hoped to run the asset at breakeven. "As long as we do that we will continue," he said.
AngloGold today reported a 52% decline in basic earnings to $297m for the 12-months ended December owing to higher operating and exploration costs and impairments in Brazil of which a $151m write-down at CdS was the steepest. Cuiabá was written down for $57m, and Sierra Grande for $38m.
Calderon was unable to say how long Cuiabá's concentrate processing facilities would be suspended following a decision announced earlier this month to upgrade the mine's Calcinados tailings storage facility (TSF).
Production from the mine was excluded from AngloGold's 2023 gold production forecast today of between 2.45 and 2.61 million ounces, a decline compared to 2022 production of 2.74 million oz. There would be higher gold output from AngloGold's Ghana mine Obuasi, however, which is estimated to produce 330,000 oz – its highest since it reopened in 2017.
Headline earnings for the year was $244m compared to $249m representing Calderon's first full year in charge. He said progress on his three-year strategy to reposition AngloGold – which he previously said had lost control of costs – was progressing solidly, but he warned global inflation which ran at about 12% last year would remain a factor.
Calderon said the largest inflation input for AngloGold this year would be wages which would increase between 4% to 6% in all its regions. Of a $120 per oz increase in AngloGold's cash costs last year, about $40/oz was from diesel, but Calderon said he hoped consumables such as ammonia, gas and diesel "come back to earth".
"We have to do everything to fight it [inflation]. We are working in the right direction."
AngloGold has forecast cash costs at between $1,050 to $1,120/oz for 2023. This compares to cash costs of $1,024/oz in 2022 which were just over 6% higher year-on-year which Calderon said was a solid performance. However, the cash cost outlook is far from the sub-$900/oz level he forecast long-term for the group. All-in sustaining costs are forecast to be $1,405 to $1,450/oz this year compared to $1,383/oz (2021: $1,355/oz).
The company paid a $198m total dividend for 2022 in line with its policy of 20% of free cash flow before expansionary capital expenditure. This compares to a payout of $83m in 2021. The improvement reflects a free cash inflow before capex of $996m against $426m in 2021. A boost to cash flow was continued profit share distribution from Kibali, a mine in the Congo it owns with operator Barrick Gold and a promising $30m dividend out of Cerro Vanguardia in Argentina.
Asked for his view on the prospect of further cash conversion from Argentina, Calderon said the country would have to "accept reality" eventually. "They can't continue like that and economic reality must be able to prevail in Argentina." About $148m in unpaid profits was being held in Argentina prior to the $30m payout.
The gold sector is currently undertaking another wave in merger and acquisition activity, the most recent being Newmont's all-share bid for Newcrest Mining in Australia. Calderon said that while it was "not impossible" it was difficult to add value through M&A. "I have said it before, the greatest value you can add is internal and I keep believing that.
"The rate of return of what we have been able to to the market has reacted well to. We will continue to do it." Shares in AngloGold are 3.68% lower over 12 months compared to steep declines for Barrick and Newmont.