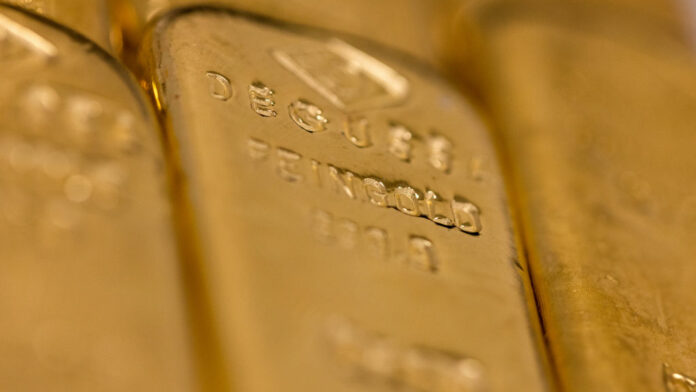 PAN African Resources expected to report full year earnings of between 2.95 and 3.35 US cents per share, a year-on-year of 15% to 25% following a decline in gold sales.
In rand terms, the performance is expected to be largely flat as the rand gold price was 17.5% stronger year-on-year. This is thanks to the continued weakening in the rand against the dollar. Pan African's financial year closed on June 30.
Gold sales fell 15% as Pan African's efforts to improve productivity at its Barberton Gold Mines in South Africa's Mpumalanga province through adoption of round-the-clock operations was slow to take-off.
In May, the company also warned that Eskom load curtailment was hurting output with the loss of some 10,000 ounces as a result.
Commenting in an operational update in August, Pan African said output of 175,209 ounces for the year was less than the 205,000 to 195,000 oz previously forecast, but marginally better than adjusted guidance of 175,000 oz.
Pan African is due to report its full-year operational and financial numbers on September 13. Shares in the company are down 3.45 on a 52 week basis but were as low as a quarter down earlier this year. The share has gained just over 7% in the last six months as performance has improved.
"The continuous operations at our Barberton underground mines and other improvements are now positively impacting production, with increased production expected in the year ahead," said Pan African CEO Cobus Loots in August.
Net debt had been reduced to $18.9m as of June 30 from a previous $49.9m as of December 31.