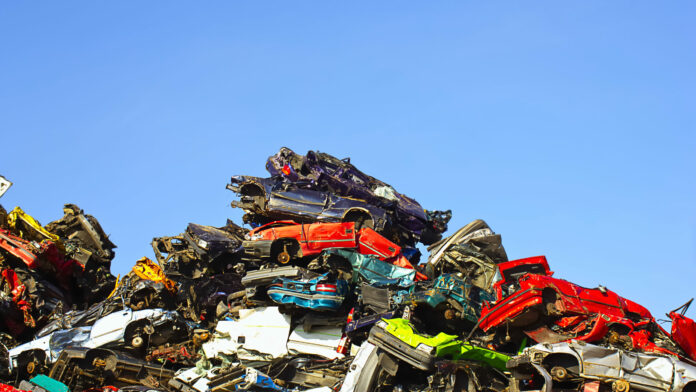 SIBANYE-Stillwater has spread its global net further afield after announcing today the $155.4m (R2.89bn) acquisition of a US metals recycling business which has joint ventures in India and Mexico.
Reldan, headquartered in Pennsylvania, processed about 23 million pounds of waste and produced 145,000 ounces of gold, 1.9 millionoz of silver, 22,000 oz of palladium, 25,000 oz of platinum, as well as 3.4 million lbs of copper.
Sibanye-Stillwater CEO Neal Froneman said the deal represented a chance to add scale to his firm's existing recycling business. He described the transaction was "pivotal".
The group has an recycling business – Columbus Metallurgical Complex – situated near its Stillwater palladium and platinum mine in Montana. However, the operation is facing huge pressure. High interest rates this year have resulted in lower automotive purchases and scrapping. Third quarter volumes fell 46% year-on-year.
In addition, supply of concentrate from the Stillwater mine may possibly decline in the coming months as the group looks to possibly idle some unprofitable production. Already, a concentrate production target of 700,000 oz/year has been pushed out to 2030.
Reldan has "an established presence" in Mexico and India where it has strategic joint ventures, said Sibanye-Stillwater. In India, the JV is with Re Sustainability which Sibanye-Stillwater describes as one of Asia's "leading integrated waste management organisations". For 2022, Reldan generated revenue of $39m in earnings and $28m in free cash flow.
Combined with Sibanye-Stillwater's existing recycling, the combined unit will produce 170,000 oz of second gold and 400 to 450,000 oz of PGMs. "The acquisition is expected to be value accretive and positively contribute to the Sibanye-Stillwater group earnings and cash flow from day one," the group said.
Sibanye-Stillwater has been under massive pressure this year. It has announced separate restructurings at its Kloof gold mine and its South African PGM operations, affecting 6,000 employees (though much less are likely to be retrenched).
In October, RMB Morgan Stanley downgraded the gold and PGM miner's prospects. At spot prices, it could post a net cash out flow of about R6bn, it said.
Sibanye-Stillwater reported R4.28bn in interim normalised earnings, a 62% year-on-year decline largely down to a 22% decline in the average rand 4E PGM basket, and a 28% fall in dollar 2E PGM basket price.