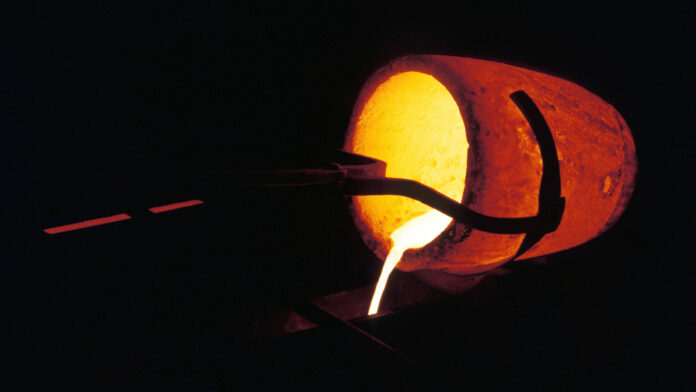 ANGLOGOLD Ashanti said it would change its mining method at Obuasi after the Ghana mine produced a disappointing third quarter performance.
The mine's gold production fell 36% for the quarter to 46,000 ounces compared to the matching quarter in 2022 as it ran into difficult ground conditions in higher grade areas. As a result, it would change mining method to a cut and fill method, said AngloGold CEO Alberto Calderon today.
This was to account for the ground conditions. The group lost mining equipment following a fall of ground during the quarter. There were no injuries but in future the Obuasi team would progress at a slower rate, AngloGold said.
Despite this blow, third quarter production held up well as its Iduapriem (+27%), Siguiri (+22%), Kibali (+13%), Serra Grande (+9%), Geita (+6%) and Tropicana (+3%) turned in strong performances, offsetting Obuasi and declines in production of 13%, 5% and 3% at AGA Mineração, Cerro Vanguardia and Sunrise Dam respectively.
The outcome was third quarter production of 673,000 oz which compares to 652,000 oz in the second quarter. Third quarter production last year was
"We continue the work across a number of fronts to enhance our competitiveness versus our peers; our corporate restructuring is complete, we've continued to sharpen our operational and project focus, and we're on track to deliver on our decarbonisation commitments," said Calderon in a statement to the JSE.
For the nine months ended September, production was at 1.9 million oz compared to 1.97 million oz at the same point last year. As a result, AngloGold said it was on track to meet 2023 gold production guidance – which it adjusted down in February – to between 2.45 and 2.61 million oz.
The transition to the new method in higher-grade areas at Obuasi was expected to take place throughout 2024 following a trial period, the group said. As a result of the change in mining method, Obuasi is now forecast to produce at levels similar to last year in 2023, and close to 300,000 oz in 2024, as it continues its ramp-up, it said.