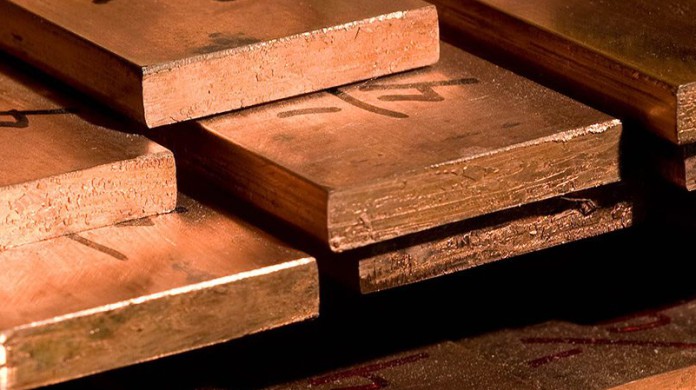 HARMONY Gold said it expected "a bit" of slippage on its Eva copper project after saying earlier this week permit authorisations would take "longer than anticipated".
"Project permit amendment assessment and change requirements determined that the project will require both minor and major permit amendments," said Jared Coetzer, spokesperson for Harmony on Monday.
"The major amendments are associated with the proposed blended power solution, the water supply and site water management solution, the increase in processing rate, and inclusion of wind power in the future," he said. As a result, an update of the project's feasibility study would be delayed.
"While this will push Eva out a little, we have sequenced our capital such that the intensity is manageable," he said. The study was due to be completed by the end of this year.
Harmony said in a first quarter production update that net debt had been reduced to R117m which is a major improvement on net debt of R2.73bn at the close of the firm's 2023 financial year as of June 30.
"So our balance sheet is very healthy alongside the strong cash generation which positions us well for our projects," said Coetzer. Harmony is committed to capital project spend of some R6.5bn this financial year (ended June 30, 2024).
First quarter operating free cash totalled R3.2bn – nearly four times better than a year ago – driven by a surging rand gold price which averaged R1.13m for every kilogram produced.
The South African gold miner also continued to mine high grade areas at its Mponeng and Moab Khotsong operations whilst Hidden Valley in Papua New Guinea (PNG) also performed well. The group's average grade increased 18% year-on-year to 6.29 grams per ton, contributing towards a 17% increase in gold production to 425,130 ounces (13,223kg).
Commenting on the prospects for another project – the deepening of Mponeng, known as Mponeng Deeps – Harmony CEO Peter Steenkamp said in an interview with Miningmx today that the outlook was promising. "It's not through the gate yet," he said of plans to submit the project to Harmony's board.
"But this is an orebody you want to develop. It is a fantastic orebody that we bought from AngloGold," he said. Harmony bought Mponeng along with another asset Mine Waste Solutions in 2020 from AngloGold Ashanti for about $300m.
As for the Eva project it was concluded in December 2022 for upfront cash of about $170m funded through a revolving credit facility.
According to a study by the previous owner Copper Mountain, Eva would require pre-production development capital of $597m. Project commissioning was expected to take between two to three years post a review and optimisation study, said Harmony at the time.
The Eva project is expected to yield 100 million pounds of copper a year and 14,000 ounces of gold annually over an expected mine life of 15 years.