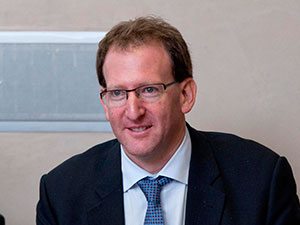 [miningmx.com] – GLENCORE would reinstate the final and interim dividend in its 2015 and 2016 financial years respectively if market Doomsday scenarios feared by some shareholders failed to materialise.
The Swiss-headquartered group announced today measures described by Investec Securities as "drastic" in which it would cut net debt $10.2bn through a combination of equity issues, capital expenditure cuts, and the suspension of its dividends. Net debt currently stands at around $29.55bn.
The announcement came less than a month after the company said it was satisfied that at a target of $27bn, its net debt reduction plans were comfortable. Following meetings with shareholders, however, Glencore is looking to cut net debt to the 'low $20's bn'.
"We are just making sure the business is bullet proof and if the world plays out and improves and stabilises …. then at some point we might say we are too aggressive … and release those flows back to shareholders," said Glencore CFO, Steve Kalmin.
"The dividend is what board would look at every six months," said Kalmin. "It doesn't mean we wouldn't reinstate dividends that have been currently suspended.
"As soon as conditions allow, we would re-establish the dividend. Based on the spot price today, certainly there's the prospect of dividends returning in not too distant future," he said.
"It may be too much," said Ivan Glasenberg, CEO of Glencore of the debt reduction plans. "Time will tell. We still believe that $27bn is comfortable, but we have taken note of shareholders who want to stress test the balance sheet and commodity prices".
The group hoped asset sales, another debt reduction measure, could also be completed at the year-end.
Glencore said in its announcement that it would consider "… precious metals streaming transaction(s)" which Kalmin later clarified as the sale of its gold and silver by-products from assets in places such as South America.
"We have seen royalty type structures becoming commoditised in asset sales to which Standard & Poors' has ascribed an equity credit," said Kalmin. Glencore produces one million ounces of gold and 35 million oz of silver as by-products.
"These are all pretty deliverable actions," said Barclays Capital in a note on Glencore's debt reduction plans.
"Some will take time such as the asset sales, but the precious metals streaming transactions idea seem achievable," said Barclays. "They are also designed to retain control," it added.