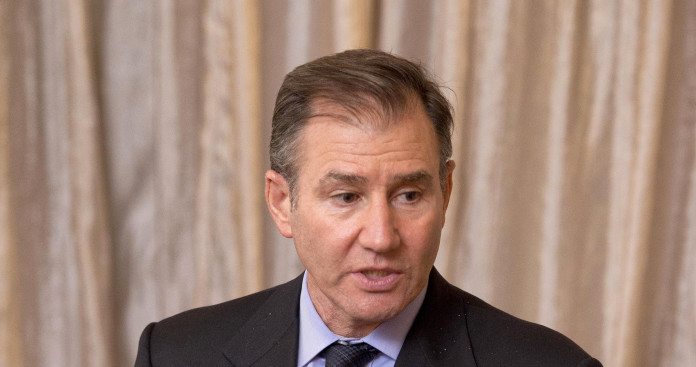 GLENCORE said it would consider buying Anglo American's stake in Colombian coal business – Cerrejon – despite embarking on its own $5bn asset disposal strategy aimed at reducing net debt nearly $11bn in two years.
As part of its disposals, Glencore said it would sell up to 50% in its agricultural trading business to one or more partners in an effort to position it for growth and to capitalise on potential consolidation in the sector.
Of the $1.6bn in disposals to date, about $900m had been in royalty streaming on precious metals it mines at a by-product. More royalty deals would be completed this year while $400m in costs would still be stripped out of the business.
Glencore had targeted an upgrade in its credit rating to BBB/Baa rating in the medium term from the current BBB-/Baa3 investment grade rating.
The group, which today posted full year results in which attributable net income was just over two-thirds lower year-on-year at $1.34bn, also said it may reinstate dividends in a year depending on market conditions.
Ivan Glasenberg, CEO of Glencore, told analysts in a presentation today that his company "would not walk away" from the opportunity to buy Cerrejon over which it has pre-emptive rights along with joint venture partner, BHP Billiton. Anglo, BHP Billiton and Glencore each have a third of the 33 million tonne/year coal producer.
"We would find a way to do it if we can get the right price," said Glasenberg. "We wouldn't walk away from it." He suggested that Glencore could form a 50:50 venture with BHP Billiton although allotting marketing rights was a potential wrinkle.
Glasenberg delivered an uppish assessment of the company's prospects saying that although conditions in the commodity market were tough, Glencore was well positioned to benefit from an uptick.
The coal market would improve in 2016 and premiums in zinc were justified. Sustaining and expansionary capital allocation among the top five mining companies was no more than $25bn "… which is pretty low", he said. "At Xstrata we were spending $15bn in a year at one point," he added pointing to how production might moderate.
And if the company achieved its net debt target of $15bn by the end of 2017, as outlined today, Glencore's board would almost certainly reconsider resuming payouts to shareholders, said Steve Kalmin, CFO of Glencore.
"You could certainly paint a scenario where the dividend would be resumed in 2017, depending on where we sit," said Kalmin.
Glencore's marketing division performed well in terms of pretax earnings in the 2015 financial year. Earnings before interest and tax (EBIT) fell 12% to $2.5bn compared to a 38% decline in EBIT of the industrial assets to $6bn. At $8.7bn, group earnings before interest, tax, depreciation and amortisation was 32% lower year-on-year.
"The results reflect continued cost reduction but nothing dial moving thus far and we wait to see how the asset sales progress through the second quarter," said Investec Securities in a note.
"Importantly, today's results show that the marketing unit is significantly less sensitive to commodity prices than the industrial business," said Bernstein in a report.