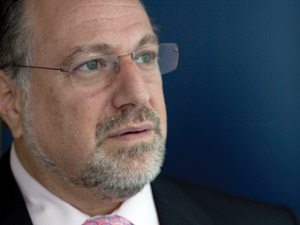 [miningmx.com] – MICK Davis, the mining executive who lost his job
following the completion of the merger of Glencore with Xstrata has appointed
Goldman Sachs to help him raise funds for his own private equity company, the UK's
Sunday Times reported.
The understanding is that Davis will seek to buy assets deemed non-core by the major
diversified mining houses as they streamline their businesses amid a climb down in
commodity prices and lower Chinese economic growth.
This is similar to the manner in which Davis created Xstrata. The Swiss-based group
was a cash shell worth less than $500m when Davis took it over, building it into a
$44bn group ahead of its merger with Glencore, the Sunday Times reported.
Davis walked away from Xstrata with a payoff worth almost £15m after Glencore said
he wouldn't stay following the merger.