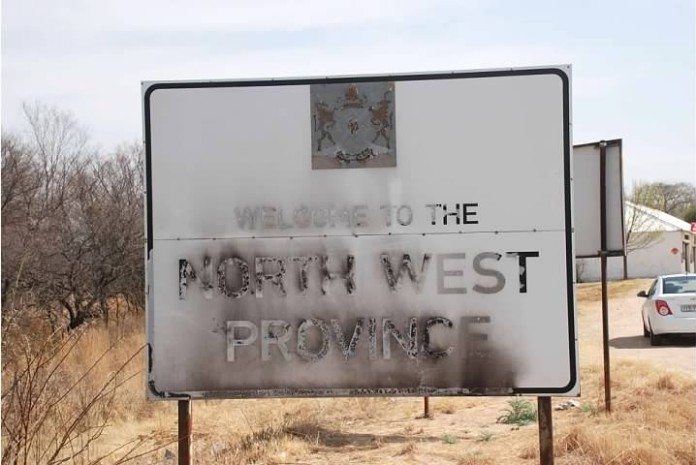 LONMIN warned shareholders that whilst the second half of its financial year was seasonally better than the first – with normally less disruptions – this year might be different.
Wage negotiations, local elections and public holidays might interrupt production although it kept its production guidance at 700,000 ounces of platinum group metals.
It also referred to hindrances in its third quarter production performance which it described as "marked" and "complex and competing themes" without going into specifics.
The picture from other platinum producers is that operating in the North West province, especially near Rustenburg, is currently more difficult than usual; certainly more complex.
"The mine is a convenient outlet for grievances," said Jean Nel, CEO of Sibanye Gold's platinum group metal division. "As management, we are going through a tough period," he said, adding that unions would have to be careful in calling members out on strike in the current environment.
Nel was referring to a short strike at Kroondal, which he ran as CEO of Aquarius Platinum before the company was bought by Sibanye for R4bn earlier this year, following a dispute over providing employees working the night shift with transport.
The view in the market was that the strike was a toe-in-the-water for Joseph Mathunjwa's Association of Mineworkers & Construction Union (AMCU), a way of testing member support for renewed strike action.
Wage negotiating time began with platinum companies Lonmin, Impala Platinum and Anglo American Platinum (Amplats) and their unions – the National Union of Mineworkers and AMCU – last month. But there are other factors.
One is the increase in mine related deaths this year. As of July 25, there have been 53 fatalities, excluding the Lily mine where three people remained trapped following a seismic event in February, which compares to 45 deaths at the same point last year. This represents a regression of 18%, said Chamber of Mines of South Africa spokeswoman Charmane Russell.
Whilst this increase in mine deaths is industry-wide rather than specific to platinum, it has been resulted in the increased issuances of Section 54 notices by the Department of Mineral Resources (DMR). These are notices that shut down the mine whilst an investigation into the accident events is conducted.
Mining executives have long complained about the trigger-happy approach of the DMR in respect of Section 54s; they have asked whether DMR officials could, in fact, show more judgement by issuing Section 55 notices which applies only a partial shutdown of operations; normally the area affected by the accident. "We have lost R135m in revenue at Kroondal to Section 54 stoppages which is staggering," said Sibanye's Nel.
Lonmin said it had lost 243,000 tonnes of ore during the third quarter after two employees died; an employee was also killed at Royal Bafokeng Platinum's (RBPlat's) Bafokeng Rasimone Platinum Mine earlier this year.
According to Steve Phiri, CEO of RBPlat, the extensive issue of Section 54 notices is partly owing to a lack of experience among junior mine inspectors at the DMR. "You can't fault them for picking up mistakes in the area once there is an accident," he said.
"But it is the sanction that matters. I see it as a skills issue among inspectors who don't have the necessary experience. We quite often make a representation to a Principal Inspector who changes the Section 54 to a Section 55 notice," he said.
Said Nel: "We are the only platinum producing jurisdiction in the world that has to deal with labour issues and regulatory uncertainty and yet we still have to sell our platinum for the same price as in Russia or Zimbabwe. There's not a single mine in South Africa that has not been affected".
The irony is that the South African government and labour take the most out of shareholder equity and yet they disturb the business the most, said Nel. "This has to stop or there is an end to the mines; no more," he said.